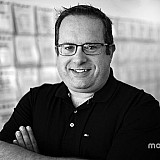 In a race that was delayed nearly six hours, Joey Logano said he just needed a little more time.
Logano was running second and making up significant ground on leader Carl Edwards when Sunday's AAA 500 at Texas Motor Speedway was halted by rain with 41 of the 334 laps remaining.
The original start of the race was delayed by nearly six hours and the track required more than three hours to dry, so when the race was stopped again around 11:15 p.m. ET, there was little chance it would restart.
Rain comes just a little too soon for Logano
It didn't. Edwards was declared the winner and Logano remained trapped in second place.
"The last three laps, I was catching him about three-tenths (of a second) per lap. I started to run him back down but it was too late," Logano said on pit road after the race.
"It started to rain. If you ask me, it wasn't raining hard enough but if you ask most of the field, they would probably say it was raining too hard so I may be a little biased.
"What a fast car we had – I hate it's not in Victory Lane. I thought it was one of the best cars we've had all year. When we started the race, we proved it by driving out to six-second lead."
Logano's interview was briefly interrupted by Edwards who stopped by to thank him for congratulating him on his win.
"Good job," Edwards said. "Good race, man."
Logano, who led 178 of the 293 completed laps, still leaves Texas in a much better position in the Chase then he entered.
Escaping elimination will be no easy task
He is currently the driver highest in points who is not already locked in the Championship 4 at Homestead-Miami Speedway, but holds only a single point advantage over the cut-off position.
The four Chase drivers lowest in points without a victory will be eliminated from title contention following next Sunday's race at Phoenix.
"It sure would be nice to be locked in (with a win) but overall the second place finish will help, especially if there is a tie in the points," Logano said. "We came here with our guns loaded and showed what we are made of."
Told his crew chief, Todd Gordon, had said Texas and Phoenix were going to be very good for him, Logano said:
"I have confidence everywhere we go, I honestly do. Overall, we were second, we've got a good car for Phoenix as well. We'll see if we can go there and get a win."