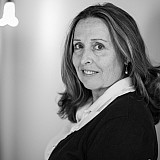 With the Sprint Cup championship on the line, Joey Logano will continue path that brought him to the final round.
HOMESTEAD, FLA. – Sometimes it's refreshing just to know you're wanted.
That was not always the case for Joey Logano at Joe Gibbs Racing.
Whether it was the cool reception from his veteran teammates Denny Hamlin and Kyle Busch or the remnants from Tony Stewart's crew looking to replace their champion, the young driver referred to as "Slice Bread' never had the sense of belonging that he's enjoyed at Team Penske.
"When I left Gibbs and went to Team Penske, I was able to kind of be whoever I wanted to be," Logano said. "I could be any person I wanted to be. Any driver I wanted to be. I walked in there saying I wanted to be a championship driver and that I needed to believe it myself and obviously that is hard to do when I didn't have the stats behind me.
"I kept working hard and the harder you work and more you understand what it takes to win races and the more races you win the confidence just keeps building and it builds through your whole team. It isn't just the driver, it is the whole 22 team. That is something we are very proud of. We don't want to stop now."
Growing pains
Forever the optimist, Logano called his tenure at Gibbs "a blessing". At 18, Logano had the talent but didn't possess the necessary tools to thrive in that environment. But during his four-year stint at JGR, Logano achieved two important goals.
I learned a lot about how to become a man and how to become a racer.

Joey Logano
"I learned a lot about how to become a man and how to become a racer," Logano said. "You definitely can see the results coming out now. It took a while but as it should. I was 18 years old. That was hard.
"I don't want to say on my own but I didn't know so what was coming to me so much. My dad and mother were awesome but as far as the racing side you learn stuff as you go along and I learned with them and I wouldn't change that for millions of dollars. I think it is an amazing experience we had.
"It does get a little different because you learn this all together instead of knowing going into it. I feel like that is what took me awhile, to figure that stuff out, but now to see the results coming from it and standing here today as one of the four guys racing for a championship is awesome. That is an amazing opportunity."
A new opportunity
Crew chief Todd Gordon inherited a driver who wanted a fresh start and was up for the challenge. Gordon admired his driver's poise and a clear understanding of what Logano "needed in a race car". But from the moment Logano arrived at Team Penske, Gordon said he knew "that this was his opportunity and his race team, and he's owned that."
"I think through the last two years you've seen an evolution of that," Gordon said. "There's ownership and there's confidence. We were more competitive right off the get‑go. We had a lot of speed and we competed for race wins. That, I think, just built into him believing that he had what it took to be very successful.
"He had that all along in the Nationwide Series over there at Gibbs before he came over here, but I thought he was able to bring that confidence to the Cup level, and that confidence is something that we believe in each other, and this whole race team believes in Joey, and I think when you're a person as a driver that is surrounded by people that believe in you, I think you have to believe in yourself, and it gives you a new level."
Although Logano won just one race last season, he qualified for his first Chase berth and finished eighth. But with Brad Keselowski's support and under Gordon's direction, the driver of the No. 22 Shell/Pennzoil Ford blossomed in his second season.
He's well ahead of his curve I would say for his age.

Todd Gordon
He's scored a career-high five wins and posted an average finish of 9.8. Not only has Logano matured significantly, but Gordon says he "understands the business and what it takes for us to be successful together."
"The communication side is phenomenal, and his mental aptitude of dealing with stress and keeping a level head, I think that helps this whole race team, and it's done wonders for us," Gordon said. "He's well ahead of his curve I would say for his age. But if you look at his history, racing is all he's done. He's been doing this since he was nine years old, and he's been in a competitive environment the whole time. It's not just having fun with it, he's been competitive.
"He's driven to be successful. I think he has that ability to find the next level when he needs to, which is a talent that only few possess. As he believes in that ability, he's very succinct and very clear on what he needs out of a race car, and that communication piece helps us to be more successful. I can't wait to see where the next few years take him because he is only 24 years old, but very mature for his age and very mature in the race car for understanding what's got to happen."
Going for the triple
After winning the IndyCar title with Will Power earlier this year and a consecutive owner's championship in the Nationwide Series with the No. 22 Ford on Saturday, Roger Penske said he'll be "disappointed" if the No. 22 Team Penske Sprint Cup crew doesn't follow suit.
Despite Kevin Harvick's attempts to get under Logano's skin earlier this week, Penske insists "no one gets in his head".
Harvick is going to have to beat him to win.

Roger Penske
"You could see that when he got down last week at Phoenix," Penske said. "We're standing behind him. To me, he's going to be one of the guys that are going to have to get beat. Harvick is going to have to beat him to win.
"I think it's going to be a level playing field and the best guy is going to win tomorrow."
Using your resources
When sizing up his competition, Logano doesn't feel he has an advantage over one driver or another. After six seasons in the Sprint Cup Series, he's learned all of the contenders traits over time.
You don't try to build each other up when you're trying to beat someone.

Joey Logano
"As a driver, you learn what drivers' strengths and weaknesses are and then you try to take advantage of the weaknesses, right, because we're competitors," Logano said. "You don't try to build each other up when you're trying to beat someone.
"I don't think I know any more about him because he used to be my teammate but as I've raced with guys, you understand here's where they're good on the racetrack and here's where they're not – on our off the racetrack. And then you take advantage of them, of course. You take advantage of the situation when you know that much. That's why you study that stuff, to be able to beat them later."
Still, it's one thing to be able to research the data. It's a whole other art knowing when to exploit the competition. That's a skill that Logano has embraced as his comfort level has grown in the Sprint Cup Series. And it works to his advantage that with the exception of Harvick, Logano has somewhat "been flying under the radar" throughout the Chase.
"I'm alright with that," Logano says with a laugh. "It's nice that we can go out there and do our thing. We don't have to be in the limelight. That's ok with me. Hopefully, we can stay under the radar and take the trophy and go home.
"We're doing what we need to do. We're being quiet, like Jimmie (Johnson) has done for years. He wins races. He avoids controversy. I think there's something to be learned from that. We've been trying to do that."
The forecast
Among the four drivers remaining in the Championship Round, Logano was the seventh on the speed chart – and the fastest of the contenders in Happy Hour. Afterward, Logano felt "good" about his race car and believed the team was just "a few little adjustments away from being the fastest car, but I already feel like we are a top-three car right now."
As far as his strategy for Sunday is concerned, Logano plans on staying the course.
"I think we treat it like any other Sunday," Logano saidd. "Why change what we have been doing? We will approach it the same."