Subscribe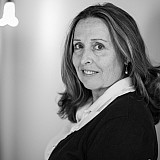 Joey Logano continued to dominate qualifying at Martinsville Speedway on Friday.
Logano not only swept all three rounds of qualifying for Sunday's STP 500, he became the fifth driver in the history of the track to win three consecutive poles with his lap of 97.043 mph. 
"He gets it," crew chief Todd Gordon said. "Joey does a phenomenal job."
Logano was the first driver to post a lap in the round. He acknowledged on Friday he used last fall's incident with Matt Kenseth at the track to motivate his performance. 
Kasey Kahne, who was 19th quick in the first round, improved dramatically in the second two sessions to post the second-best lap (97.033 mph).   
"Damn, good job guys," Vickers said after making a last dash at Logano's time but remained third with a lap of 96.864 mph. The Richard Childress Racing Chevys of Paul Menard (96.854 mph) and Ryan Newman (96.736 mph) rounded out the top-five qualifiers. 
AJ Allmendinger, coming off of his first top-10 finish of the season at Auto Club Speedway, was sixth fast with a lap of 96.676 mph, followed by Kyle Busch (96.657 mph), Denny Hamlin (96.643 mph), Kenseth (96.440 mph), Chase Elliott (96.224 mph), Brad Keselowski (96.205 mph) and Ryan Blaney (96.171 mph).
Second Round
Joey Logano jumped to the top of time trials in Round 2. 
"All good, .38, P1," Gordon told Logano after his run of 97.679 mph. 
Logano pumped Paul Menard's lap of 97.317 mph. Brian Vickers, who led first practice, posted a lap of 97.043 mph followed by Kasey Kahne (97.028 mph), AJ Allmendinger (96.998 mph) and Matt Kenseth (96.849 mph).
Also advancing to Round 3 were Ryan Newman (96.849 mph), Ryan Blaney (96.755 mph), Denny Hamlin (96.750 mph), Brad Keselowski (96.741 mph), Kyle Busch (96.716 mph) and Chase Elliott (96.671 mph). 
Jimmie Johnson was the last driver to take a lap in the session but failed to advance beyond the 24th-place position he established in Round 1. 
First Round 
Joey Logano waited until the track warmed then posted a lap of 97.237 mph with just over five minutes remaining in the session. 
"That's good, P1," Gordon told his driver after the No. 22 Ford moved to the top of the board. Logano was the only driver to run just two laps during his attempt.
Brian Vickers (97.212 mph) was second fast followed by AJ Allmendinger (96.973 mph), Paul Menard (96.944 mph), Kevin Harvick (96.909 mph) and rookie Ryan Blaney (96.785 mph). 
Greg Biffle was seventh quick with a lap of 96.721 mph with Martin Truex Jr., Brad Keselowski, Matt Kenseth, Kyle Busch and Ryan Newman all transferring to the second round. 
After making a second run to secure his position, Dale Earnhardt Jr. moved up to 21st quick (96.229 mph) in time trials, but struggled with brake issues. 
"When I mash it, it goes halfway down then it pumps up," Earnhardt told his crew. "I'm not trusting them. I'm pumping down the straightaway. I don't want to pump them and find out if they're there or not."
The only surprises not transferring to Round 2 was Carl Edwards (25th, 96.083 mph) and Austin Dillon (29th, 95.874 mph). 
"It's hard to catch up," Dillon said. "We threw in the set up the 27 had…I'm used to qualifying deep here, we'll look at qualifying and try to figure it out."