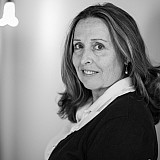 Joey Logano cashed his ticket to the Eliminator Round with his first career win at Charlotte Motor Speedway on Sunday.
Logano took the lead for the third and final time on Lap 242 in the rain-delayed romp to score his 12th career Sprint Cup win and his fourth in 2015.
"Holy cow guys, awesome, what a car." Logano said. "Thank you. It feels good now."
Kevin Harvick, Martin Truex Jr., Denny Hamlin and Kurt Busch rounded out the top-five finishers in the Bank of America 500. 
"We could hang in, but it was extremely hard to pass," Harvick said. "To come out of here second and be up front all day says a lot about the team. It wasn't or best day, but it wasn't bad. 
"Obviously you want to win, but with so many guys having trouble you want to capitalize on a top‑5 run, too. It was definitely one of those days that could have been better but could have been a whole lot worse."
"We're going to keep our head down at Kansas and grind away."
Carl Edwards, Austin Dillon, Jeff Gordon, Brad Keselowski and Aric Almirola rounded out the top ten.
Drama for several Chase drivers
Several Chasers experienced difficulties on Sunday starting with Dale Earnhardt Jr. on Lap 6 when he tagged the wall after contact with Edwards. Following repairs, he restarted 35th on Lap 82 but slid in fluid on Lap 189 and dropped to 35th — three laps down. He finished the day 28th.
Polesitter Matt Kenseth led 72 laps prior to a costly pit road mistake during the fifth caution on Lap 168 that mired the No. 20 Toyota in traffic. Four laps into the restart, Ryan Newman clipped Kenseth on Lap 177 and destroyed the right front of the No. 20. Newman recovered to finish 15th, but the incident set off a rash of problems that ended with Kenseth in the Turn 3 wall in on Lap 240 — and inevitably in the garage. He finished 42nd. 
Kyle Busch had two run-ins with Kyle Larson. The first as he was exiting the pits during on Lap 170 and he had to check up to avoid hitting the No. 42 Chevy. But the second incident, on Lap 195, was triggered when Larson made a last minute decision to pit and crashed into the nose of the No. 18 Toyota. After massive repairs, Busch restarted 23rd. He fought back for a 20th-place result, one lap off the pace. 
."Good job working on it," Busch said "Getting us back into it, that's just the way this (crap) goes."
Avoiding Talladega unpredictability
For Logano, the win offers him a pass from a lot of sleepless nights between now and Talladega Superspeedway — the race many competitors consider the wild card race of the Chase.
"It's hard to sleep knowing Talladega is in the Chase," Logano said. "To come out of the first round and to secure a spot here and to go onto the next round, we can sleep well and really focus on the next round to make sure we can get through that. 
"I couldn't be more proud of this team and what they're doing right now."  The No. 22 Team Penske win gives Logano a six-point lead over Harvick.
Logano led four times for 227 laps and the race was slowed by nine cautions for 44 laps.