Get alerts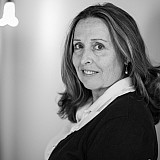 Joey Logano looks to add Darlington to his resume -- if he can avoid "that stinking wall".
Joey Logano is getting a great history lesson at Darlington Raceway this weekend. 
With NASCAR teams embracing throwback paint schemes, both of Logano's Team Penske Fords for the Sprint Cup and Xfinity Series races are channeling iconic moments in motorsports.
The livery for Logano's Mustang is reminiscent of the Hertz "Rent-A-Racer" — a program used to entice customer to rent special-edition Shelby GT350Hs nearly a half century ago. Logano's  Cup car channels Mario Andretti's Porsche 962C in the 1988 24 Hours of Le Mans. Andretti competed with son Michael and nephew John in the event with support from Shell.
We want to go out there and win. Is it the Southern 500. You really want to have that on your resume. 

Joey Logano
"Our paint schemes are both really cool," Logano said. "Our Cup scheme honors Mario Andretti's 24-hour Le Mans race. It is pretty neat. It is kind of cool to have a car that is similar looking to his – that is really fun.
"Obviously we have the Hertz Rent-A-Racer program from the 60's and that is cool to have on the XFINITY car as well."
Quick study
Although Logano is honoring other iconic motorsports figures at Darlington, the 25-year-old racer continues to add his own name to NASCAR's record books.
Since joining Team Penske in 2013, Logano has made great strides in the Cup series. And this year is no exception. Logano started the season by winning NASCAR's biggest race — the Daytona 500. In August, the No. 22 Shell/Pennzoil team won two of the last three Cup races at Watkins Glen and Bristol Motor Speedway.
With three victories, he's currently second in the point standings and third on the Chase grid. He qualified fourth for Sunday's Southern 500.
"I feel like the 22 team has a lot of momentum with the wins we have had in the last few weeks," Logano said. "We are building the confidence up in our team."
Despite the off week, Logano believes his crew can continue that pace. And after winning at a superspeedway, a short track and a road course this season, he'd like to add another speedway victory to the list — particularly at a track as revered as Darlington Raceway. 
"We want to go out there and win," Logano said. "Is it the Southern 500. You really want to have that on your resume. 
"We are going to put a lot of effort into this race. We aren't going to be cruising into the Chase. We want to try to go out and win this thing."
The Darlington Stripe
Like many young racers, Logano, 25, has struggled to find his groove at Darlington Raceway. 
The culprit? 
"That stinking wall out there," Logano said. "That is what makes it tough. Eventually most everyone hits it. If you can get through a weekend here without touching it, it is really hard to do."
In six starts, Logano's average finish is 23rd — his worst of any track on the Sprint Cup circuit. It's also one of the seven tracks where the tour has run just once a year since Logano made his Cup debut in 2009. That was season he posted his best finish of ninth on the 1.33-mile. 
Last season, he started a career-high second and led 37 laps before a front hub failed on Lap 359. 
"This is one of those race tracks that the more laps you can run on it, the more comfortable you get," Logano said. "We have had fast race cars before. We started on the front row here last year but we have always had something go wrong or I have made a mistake or something. The XFINITY car, we have had fast cars here before but it is just one of those race tracks that is a grueling race – 500 miles around this place feels like the Coca-Cola 600. It is a long, long race. 
"It takes its toll on the car and driver and team. If you can get through this thing and get a decent finish it is key. You can't relax out there and just click off laps because then you aren't fast. You have to charge. You have to run hard but you have to weigh the risk versus reward for the whole race."
Unfinished business
In his second season with Penske, Logano was considered one of the favorites entering the final 10 races of 2014. He enjoyed a breakout season last year with five Cup wins — including two victories in the Chase under the new format before finishing fourth. 
This season, with a renewed contract and another year with his team and crew chief Todd Gordon, Logano is already closing in on 2014's totals with 12 races remaining. He's improved his average starting position to 7.6 — the best on the Cup tour. His average finish of ninth is second only to points leader and defending Cup champion Kevin Harvick.  
"It's exciting to get a grasp on what his potential could be," Gordon said. "He is 25 years old, but he's much mature beyond that age.  Got put in a Cup car at 18, so he's 25 years old with seven years' experience of understanding what it takes to be successful, and made the Chase now all three years at Penske.
"And executing. I think you saw that in his Nationwide performances before he got here that he was a closer.  He's so mature beyond his years at 25, I'm just thrilled what the future brings for us."
With just two races remaining before the Chase for the Sprint Cup, Logano is in great shape for the playoffs — and he doesn't expect the complexion to "change that much" over last year's challenge.
"I think the goal, I would assume, is to go out there and get the best finish you possibly can until you get backed into a corner and you have to win and it is a do or die moment," Logano said. "We saw last year a team go all the way to Homestead without winning a race but it sure makes life easier to get that win and relax a little bit. I think the teams that have a chance to relax and be able to focus in on the race that counts at the end and not have the pressure throughout the whole Chase is at a pretty big advantage. 
"To be able to focus in on Homestead as early as you can is big. I think as you go through the Chase you have to take it one race at a time and adjust your strategy depending on how you finish the previous race."