Get alerts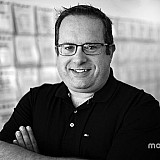 Lesa France Kennedy, the CEO of International Speedway Corporation and member of NASCAR's board of directors, was named Wednesday as Forbes' Most Powerful Woman in Sports.
Kennedy, who oversees more than 1,000 employees and 13 of the largest race tracks in the country, topped the business magazine's most recent list of the 25 most powerful women in sports.
"As we celebrate the 2015 NASCAR season, it's an honor to be recognized by Forbes alongside so many other women in sports," Kennedy told Motorsport.com. "I'm very proud of what we're doing at International Speedway Corporation and NASCAR. Exciting changes are ahead throughout our industry, more fans than ever are consuming our sport, and we're all eager to unveil a re-imagined Daytona International Speedway in 2016. "
Kennedy on Wednesday took part in the 2015 Motorsports Marketing Forum at The Mirage in Las Vegas and gave an update of the $400 million upgrade of Daytona International Speedway into a premier motorsports stadium.
"It's been a little emotional. When they took down part of the grandstands – that's been a part of my life since the very beginning," she said. "Now we're starting to see the progress and the project come to life and you can start to see what it will be like for our fans when they arrive in February.
"This one hit home in a lot of ways, in a lot of ways."
Kennedy said the "Daytona Rising" project will serve as a blueprint for other tracks.
"When we open it will be to an international audience for the Rolex 24, so I think it will us the chance to show the world what a modern motorsports stadium will be like," she said. "There will be many specific elements which I think will be very attractive to our other tracks."
Round out the top five of Forbes' list are Michele Roberts, the recently named executive director of the NBA Players Association; Christine Driessen, executive vice president and chief financial officer of ESPN; professional tennis players Venus and Serena Williams; and Kim Ng, senior vice president of baseball operations for Major League Baseball.
To compile its ranking, Forbes enlisted the help of eight individuals with firsthand insight and knowledge of sport's top female 'movers and shakers.' When nominating candidates, the group considered three criteria – quantitative metrics (such as career accomplishments), sphere of influence and impact.