Subscribe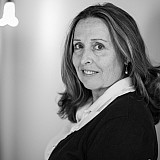 The No. 95 Leavine Family Racing team will have a new look for 2016.
The Bob Leavine-owned team has changed manufacturers from Ford to Chevy and has partnered with Joe Falk's operation to form Circle Sport-Leavine Family Racing.
With the move, Circle Sport-Leavine Family Racing will be a technical partner of Richard Childress Racing competing with cars and engines from the Welcome, N.C.-based organization.
Ty Dillon will drive the No. 95 Circle Sport-Leavine Family Racing Chevrolet in the Daytona 500 and at least four additional events. He will be engineered by Todd Parrott.
Michael McDowell is expected to race a second car at Daytona and drive the balance of races in 2016.
LFR debuted in the Sprint Cup Series with David Starr in 2011. The Texas-based team has run a limited schedule with McDowell running 35 races over the last two seasons. 
"I admire the hard work, dedication and passion that Joe Falk and Bob and Sharon Leavine have for NASCAR and I know their addition to our RCR alliance teams will be mutually beneficial to both Circle Sport-Leavine Family Racing and our current roster of technical alliance partners," said Richard Childress, Chief Executive Officer of RCR. "I'm looking forward to success in 2016 and beyond."
With their race shop based in Concord, N.C., Circle Sport - Leavine Family Racing has a veteran group of racing personnel and ownership that has been active in the Sprint Cup Series for multiple years.
"The resources that Richard Childress and RCR can provide, including ECR engines, the Chevrolet SS and access to shared information and technology will be a tremendous help as we continue to grow as an organization," said Bob Leavine. "RCR has an extremely competitive program with a storied history of winning races and championships and joining that culture of success makes this partnership especially attractive."