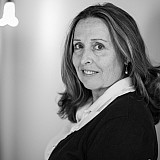 Release of long-time Roush Fenway Racing lead engineer Chip Bolin signals change in direction for NASCAR powerhouse
Chip Bolin and Roush Fenway Racing have parted ways.
Roush Fenway Racing confirmed on Thursday morning that Bolin had been released.
Bolin, 40, joined RFR in 1998 along with Bob Osborne to start the company's engineering department following an internship with Andy Petree Racing. The North, S.C.-native has worked in a variety of roles at RFR over the years including as both crew chief and team engineer. His first season was 1999, the same year Matt Kenseth and Robbie Reiser (now GM). Bolin became the No. 17 team engineer in 2001 and was an integral part of Kenseth's 2003 Sprint Cup championship. At the end of 2007 season when Reiser transitioned into a management role, Bolin was named crew chief for Kenseth's team.
Jack Roush
But with the up-and-down performance that RFR has endured this season, it's understandable why Roush would decide to go in a different direction. Although Carl Edwards and Greg Biffle are currently fifth and ninth, respectively, in the point standings only the No. 99 team has visited Victory Lane in the first 11 races and the No. has posted just two top-five finishes. Ricky Stenhouse Jr., who is 25th in points, finished second behind Edwards at Bristol but it's his only top-five and he has yet to lead a lap in Cup competition.
In comparison, both of the Penske Racing Fords have won races and poles and are both in the top 11 in the point standings with Joey Logano already scoring multiple victories.
Bolin's release comes at a time when both of Roush's top drivers have contracts up for renewal. While Biffle insists it's his intent to remain with the organization, there has been a rash of speculation surrounding Edwards' plans.