Get alerts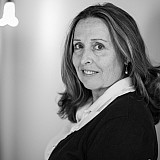 In his final season with Jack Roush, only Talladega stands between Edwards and a run at the championship.
BIRMINGHAM, Ala. – With the year Roush Fenway Racing has endured, it's surprising that Carl Edwards is one race away from the Elite Eight that will enter the Eliminator Round.
The only problem is that 'race' just happens to be at Talladega Superspeedway.
In 20 starts on the 2.66-mile speedway, Edwards has just two top fives, five top 10s and an average finish of 21st, by far his worst track on the Sprint Cup circuit. Daytona International Speedway (19th) is his second worst.
Edwards' career-best finish came last spring at Talladega after he won the pole and placed third. But in May, Edwards qualified 10th and finished 30th.
Risk vs. reward
Edwards, 35, has learned a lot from Jack Roush over the last 12 season about racing - and life. Since he joined RFR in 2003, he's won 23 Cup, 38 Nationwide and seven truck series races. Although he won the NNS championship in 2007, Edwards' finished second in Cup standings in 2008 and lost 2011 title on a tie-breaker.
Without a win to automatically transfer to the next round, and four points separating fourth-place Ryan Newman to seventh-place Denny Hamlin, Edwards, who is fifth, will adopt a conservative approach on Sunday. If he finishes 18th or higher in the Geico 500, Edwards moves on.
Eighteenth or better sounds simple to do, but it is not at Talladega.

Carl Edwards
"Eighteenth or better sounds simple to do, but it is not at Talladega," Edwards said. "Talladega obviously poses bigger risks than most race tracks and that's because you are literally in a pack of cars and one mistake or one part failure on any of those cars could affect you. 
"So you're not just subject to your own mistakes or own problems, but in a pack like that it makes it very easy to finish 40th even if you're doing everything right.  So it's a tougher race to guarantee a good finish.
It's not where you start...
The No. 99 Fastenal team won't finalize its race strategy until after qualifying on Saturday. But there's a new wrinkle to the format for time trials at restrictor plate tracks that NASCAR will introduce this weekend.
After a random draw, NASCAR will divide the field into two groups determined by odd or even numbers. Competitors have five minutes to post a time. The top 24 speeds will transfer to the second round. After a 10-minute break, the times will be reset and the 24 drivers will have five minutes to make a qualifying run. The 12 fastest competitors advance to the final five-minute shootout to set the first six rows for the race.
"We'll have to see where we qualify and how the starting lineup shapes up," Edwards said. "If we're out front, we definitely want to stay there.  If we're in the middle, I don't know how aggressive I would want to be early on. 
"We would basically have to watch where our competition is running and try not to get caught up in the race too much and focus on the fact that we have an opportunity to advance to the next round based on our good finishes at Kansas and Charlotte."
The race within the race
While fans will keeping an eye on their favorite drivers and who is at the front of the pack, the 12 contenders – particularly those sans win – will be monitoring the competition.
With Edwards as the only RFR entrant, he's relied on the brain trust of his crew chief Jimmy Fennig, spotter Jason Hedlesky and Roush G.M. Robbie Reiser to prepare for the different challenges that might arise throughout the race.
The way the format is we feel like we have a big opportunity...to make it to this next round.

Carl Edwards
"We will have a plan for each scenario," Edwards said. "If early on let's say any one that we were racing for points were to get caught up in something, then it's a lot more fun just to go race and race for the front and try to go get the win.  If it looks like other guys are playing it safe and they're taking less risk, then we would probably have to follow suit just so we don't do something foolish. 
"The way the format is we feel like we have a big opportunity, our whole Fastenal team, to make it to this next round, especially with everything going on and the craziness that has happened, we feel like this is perfectly suited to us and we don't want to give that opportunity up."
Slow and steady
Traditionally, Edwards has been consistent throughout his career. His performance in the Contender Round, with an average finish of 6.5, is no different. And that has played to his advantage with the new Chase format.
There's no place to hide if you have a bad race with this format.

Carl Edwards
When NASCAR originally announced its new playoff system in January, Edwards acknowledged that he didn't "bring any preconceived notions" into the season because the system "had the opportunity to be pretty chaotic and that's what it has been".
"If you look at the guys who could potentially be out of it after this week, historically those guys would be way up in front of the points, so I think it has shaken things up," Edwards said. "It has definitely taken the season and taken it from a full season down to a 10-race season. 
"Now it's a series of three-race seasons.  There's no place to hide if you have a bad race with this format, so to answer your question I didn't really know what to expect and it's about as chaotic as I would have guessed it to be."
Star power
Unless Dale Earnhardt Jr., Jimmie Johnson or Brad Keselowski, who led the points entering the Chase, wins on Sunday, NASCAR's Most Popular Driver and two former champions will be on the outside of the title hunt looking in for the final four races of the season.
Edwards hasn't decided whether eliminating some of the top stars midway through the playoffs is beneficial for the sport. What concerns him more is the lack of continuity with the format from year-to-year. Should NASCAR decide that the new Chase format is a winner, then they should embrace it.
"I know it's definitely a paradigm shift from the way I grew up racing," Edwards said. "It's totally different, but without this format I don't know that you'd see the intensity level or the excitement that you saw the other night at Charlotte.  I don't know. 
"I will say this, though, whatever format we end up with here I hope this is a time in the sport we look back on and say, 'Hey, we perfected this.  We got it right and we stuck with it.'  Because I think in the long run there is a lot of credibility to be had, and a lot of interest in something that is number one, the right format and number two, stays the same for a long time. I think that's important."
Center stage
Regardless, of whatever criticism might come before or after the Chase, Edwards believes the intensity has raised NASCAR's exposure. With the pressure escalating after each race, he's not surprised that emotions got the best of some drivers Saturday at Charlotte Motor Speedway.
When you see people get that wound up, I think it shows how much passion there is inside the sport. 

Carl Edwards
"People are interested in it." Edwards said. "Being inside of this sport it's sometimes hard to get a gauge of how it's perceived, but I can tell you a lot of people are really excited about all of the drama – and it's real.  That's what I don't know if people outside this sport really understand that.  All of us drivers and the teams and the sponsors for that matter, we really take this seriously.  This is fierce competition.  There's a lot on the line.  There's a lot of risk, not just financially but there's real risk. 
"When you see people get that wound up, I think it shows how much passion there is inside the sport.  I've always said that.  I know that after an event like that there are always people saying what people should have done or shouldn't have done, but overall it's obvious that this format has raised the level of intensity at which all of us have to compete and people definitely care. 
"I'm glad nobody was hurt and at the end it was just a display of passion."