Subscribe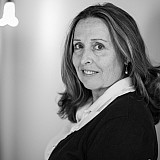 Multiple drivers encountered issues during the opening Sprint Cup practice session at Bristol Motor Speedway on Friday.
First practice at Bristol Motor Speedway was slowed by a few miscues and misfortunes, but at the end of 85-minutes Kyle Larson posted the top speed — 129.833 mph — in his 61st of 62 laps.
"First lap felt real good," Larson said. "The second lap I just entered too fast in one and two, got a little too high."
Matt Kenseth (128.597mph), Kyle Busch (128.580 mph), Clint Bowyer (128.099 mph) and Carl Edwards (127.707 mph) rounded out the top five.
Going over the edge
Several drivers found their edge on Friday including Jimmie Johnson and Aric Almirola, who sustained front end damage. Jamie McMurray nearly lost control of the No. 1 Chevy 40 minutes into practice, but made a dramatic save.
"Way too loose late exit," McMurray "I've never had that before...The transition from corner to straight away is terrible...I about spun out right there."
At the 70-minute mark, Martin Truex Jr. blew a right front tire and damaged the left front control arm forcing the No. 78 Furniture Row Racing team to bring out the back up car. Six minutes later, caution was called once again for debris in Turn 2.
Sam Hornish Jr., Kevin Harvick, Kurt Busch, Brad Keselowski and Denny Hamlin completed the top 10 on the speed chart.
Larson, who is still looking for his first career Sprint Cup win, will make his fourth start at Thunder Valley on Saturday. He had an average finish off 11th last year and posted a seventh-place finish in April after leading 90 laps.