Get alerts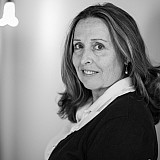 A pair of Kyle's will share the front row for Saturday's All-Star Race at Charlotte Motor Speedway after penalties plagued two champions.
Kyle Larson was fastest in qualifying with a run of 143.839mph, followed by Kyle Busch, Kevin Harvick, Jimmie Johnson and Kurt Busch. 
""May is a huge month for Chip Ganassi Racing in what goes on here and at the (Indianapolis Motor) Speedway," Larson said. "So, we are starting with a good starting spot here. I hope we win the All-Star race tomorrow. We were close last year. And the atmosphere of the All-Star race, well, there's just something about it. It's a lot of fun and not a whole lot on the line other than a lot of money. So, I'm excited for tomorrow's events."
Larson was the first driver to make a run in the final round. He took two laps prior to pitting and the team described his second lap was "spot on". Larson locked up his brakes coming into the pits, then his right tire changer stumbled on the stop, but the team still had a 12.9-second stop. When he came back around for the checkers, his time was 112.626-seconds.
"I could've got a little bit more," Larson replied after the team asked what he thought of his run.
Johnson was second on the track. After executing two solid laps, he overshot the pit box — by a full box — and had to back up for service. The pit crew jumped over the wall too soon costing the team a five-second penalty on top of their 17.6-second stop. 
"Sorry boys, that was on me," Johnson said. 
Kyle Busch completed his first two laps then gingerly entered his pit box. Following a 13.7-second stop, Busch came around to the checkers for a speed of 143.826mph (1:53.636-seconds).
"Kind of threw us for a little bit of a loop today with switching pit boxes there for that switch in between the first session and the second session," Kyle Busch said. "Other than that I thought our lap was really good. We had speed in our race car. I wish we were a little bit better for a starting position, but we'll be top five so we'll take it."
Kurt Busch posted two smooth laps, then came to pit road. The No. 41 crew performed a 13.2-second stop and Busch posted a speed of 144.543mph after taking the checkers and jumped to the top of the board. However, it was short-lived. After NASCAR officials checked the Stewart-Haas Racing Ford's lug nuts, they discovered two were loose. Busch was cited a 10-second penalty and dropped to fifth. 
Harvick, who was fastest in the first round had the luxury of qualifying last. His speed (143.504mph) was third overall, but his team, which executed a 13.7-second stop, won the pit crew award for the evening. 
"The car was looser, but I don't think that was a huge deficit for us," Harvick said of his second run. "As you look at the lap we probably could have run a couple tenths faster there, but, all in all, our goal was to not make any huge mistakes. I feel like starting up front with the way that the tires are and the way that everything is will be a huge benefit because of the fact of your average position and all of the things that have to happen. We just didn't want to start in the back, so lugnuts tight, not sliding through the pit box, don't miss pit road and don't overdrive the car. We probably could have all done a little bit better, but all in all we didn't make any huge mistakes and that was the goal."
Round 1
Kevin Harvick was the first driver to make a Q-run — and the lap held up for P1. His average speed was 144.313mph. 
"All right, good job," said crew chief Rodney Childers. "Cycle around and let it cool off."
"I hit the damn seam coming to pit road," Harvick said, referring to his pit stop entry. 
But it didn't matter. He was the first of five to transfer to the final round of time trials. Kurt Busch, Kyle Busch, Jimmie Johnson and Kyle Larson rounded out the top-five qualifiers and moved on.
Second out on the track was Brad Keselowski, whose run was 143.011mph. He ended up seventh overall. 
"Had a couple of moments there," spotter Joey Meier told Keselowski. "Those were nice saves."
Kasey Kahne showed speed initially, but couldn't slow down in time for his pit stop and overshot the box. He ended up with an average speed of 138.552mph. 
Martin Truex Jr. posted the second fastest speed — 142.745mph — however, the No. 78 Furniture Row Racing team was docked five-seconds for a loose lug nut violation. 
Johnson posted the fastest first and second lap on his run but was still surprised that he ended up fourth overall with his lap of 143.547mph. His pit crew's stop of 13.4-seconds didn't help. 
"Sorry about 3 and 4 there," Johnson said, adding he had no grip through the turn. 
Jamie McMurray was the sixth driver on the track, but slid through his pit box and had to be pushed back for service. 
"I thought I was going to be able to get stopped," McMurray said after posting a speed 139.064mph. "Nice job guys."
Kyle Larson, who had the fastest car in practice, was the seventh driver to qualify. 
"That was a good 1 and 2, way too loose in 3 and 4," Larson said after his lap of 143.253mph. "I just got to the apron too soon because I was loose."
Kyle Busch was next out. He ran two laps and came inches of crossing the line of his pit box during service. When he took the checkers, Busch bounced up to second-quick with a lap of 143.551mph. 
Denny Hamlin was the ninth driver to make an attempt. After wrecking in practice, smoke came off the back up car as he drove through Turns 3 and 4. Hamlin's speed was 141.483mph.
"P6 so far," the No. 11 crew told the driver. "I though I was better than that," replied Hamlin. 
Ryan Newman went for a wild ride on his second lap. He lost control of the No. 31 Chevy in Turns 3 and 4, slid sideways, recovered than turned the car down pit road. 
"I don't know where the hell that came from," Newman said. "I'm sorry about that, it just jumped sideways. Hadn't done that all day."
"10-4, good save," replied the team. However, the mistake proved costly and resulted with a lap of 136.563mph.
With a 12.8-second pit stop, Kurt Busch vaulted to second on the pit stop with a total speed of 144.042mph. 
"Nice job, pit crew and driver," crew chief Tony Gibson radioed to the No. 41 team. 
Chris Buescher made the 12th run of the night. He ended up with a speed of 138.837mph, which was good for ninth at the time. 
Matt Kenseth had a sporty ride going during his run, but came in too hot and had to be pushed back in his box. The team's 14.8 with the error was the difference between transferring to the next round. 
"I thought I got on pit road too slow and had plenty of time to stop," said Kenseth after his 142.176mph lap. 
In his final qualifying attempt in the All-Star Race, Dale Earnhardt Jr. posted a speed of 143.136mph. Earnhardt opted to spend time dialing the car in during practice rather than work on the pit stop portion of time trials — and it cost him He was sixth quick with two drivers remaining, but not fast enough to transfer to the second run. 
"I didn't get a very good lap on the track, you guys did a great job on pit road," Earnhardt said. "I really regret not practicing more."
Ricky Stenhouse Jr. posted the 10th-fastest run — 140.215mph. But following the team's lug nut check, the No. 17 dropped to 15th on the speed chart, and ultimately the last of 16 cars.
Joey Logano was the final car on the track. After battling brake issues throughout the afternoon, he blew through his pit stall — and the one ahead of his. Once the No. 22 Team Penske crew serviced the car, he exited the pits with a 16.8-second stop. Logano ended up eighth-quick — 142.176mph.
"As soon as I tried to stop, I realize I wasn't in a good spot and wasn't going to make it," Logano said.
Cla
#
Driver
Manufacturer
Laps
Time
Gap
Interval
Mph
1
42
 

Kyle Larson

 
Chevrolet
1
112.626
 
 
143.839
2
18
 

Kyle Busch

 
Toyota
1
112.636
0.010
0.010
143.826
3
4
 

Kevin Harvick

 
Ford
1
112.889
0.263
0.253
143.504
4
48
 

Jimmie Johnson

 
Chevrolet
1
121.692
9.066
8.803
133.123
5
41
 

Kurt Busch

 
Ford
1
122.077
9.451
0.385
132.703