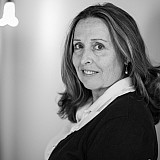 The 2016 NASCAR season officially kicked off today with two practice sessions for tomorrow's Sprint Unlimited exhibition race.
Kyle Larson led first practice with a speed of 199.344mph — the top single-lap run for both of the Sprint Unlimited practice sessions at Daytona International Speedway on Friday.
The best 10 consecutive lap average run in the first session went to Kasey Kahne (196.737 mph) followed by Dale Earnhardt Jr. (196.647 mph), Carl Edwards (196.524 mph), Matt Kenseth (196.481 mph) and Brian Vickers (196.481), who returned to racing after an 11-month absence. Vickers is subbing for the injured Tony Stewart.
"It's definitely nice to be back in the Target Chevy and see the number on top of the speed chart," Larson said. "It felt pretty stable which is nice, but I'd like to see a little more speed in it…if we could gain a little bit each time, that would be great."
Kahne (199.159mph), Denny Hamlin (199.067 mph), Paul Menard (199.979 mph) and Edwards (198.715 mph) posted top five speeds in the initial single-car runs. Kyle Busch, Vickers,  Earnhardt, AJ Allmendinger and Danica Patrick rounded out the top 10. 
Joey Logano completed 30 laps in the first session — the most among the 25 competitors. 
Second practice
Denny Hamlin, winner of the 2014 Sprint Unlimited, posted a fast lap of 198.930 mph in the second session. Hamlin ran a total of just six laps. Clint Bowyer, who made his debut in the No. 15 HScott Motorsport Chevy on Friday, was second fast with a lap of 195.253 mph. Aric Almirola (194.885 mph), Vickers (194.805 mph) and Kevin Harvick (194.763 mph) were the fast-five in the night session. 
Kurt Busch, Patrick, Menard, Austin Dillon and Brad Keselowski ran sixth through 10th in the second practice session.
Only 21 drivers participated in the second session — with six qualifying for the Best 10 Consecutive Lap Averages. Harvick, whose 23 laps were the most posted in the night practice, averaged 193.828 mph, followed by Vickers (193.742 mph), Patrick (193.715 mph), Bowyer (193.592 mph) and Menard (193.474 mph).