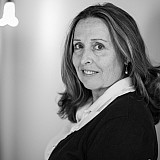 After sitting out at Martinsville, the Chip Ganassi racer will be back in the saddle of the No. 42 Target Chevy.
Kyle Larson has been cleared to race by NASCAR.
Larson, 22, who drives the No. 42 Target Chevy for Chip Ganassi Racing, was sidelined from the STP 500 at Martinsville Speedway after he fainted during an autograph session.
On Thursday, Larson said he felt fine once he was at the hospital. As a precautionary measure, Larson underwent a battery of tests "from my head to my toes" and eventually was diagnosed with a case of dehydration.
I just rushed myself that morning and didn't take good care of myself.

Kyle Larson
"I just started getting lightheaded, tried to lean forward and just passed out," Larson said.
"I just rushed myself that morning and didn't take good care of myself."
CGR released the following statement on Thursday afternoon:
"Following a thorough review of all the test results by his attending physicians and in conjunction with the medical staff from NASCAR, Kyle Larson has been medically cleared to return to all NASCAR related activities beginning at Texas Motor Speedway next weekend, April 10-11."
After Larson passed out on Saturday following Happy Hour, he was taken to the infield care center, transported to Martinsville Memorial Hospital and then transferred to Carolinas Medical Center in Charlotte for further evaluation later that evening.
After three days at CMC, Larson was released on Monday night but underwent additional testing on Tuesday.
Larson was 18th in the Sprint Cup point standings after the first five races of 2015 but dropped to 24th after to missing Sunday's race at Martinsville Speedway. Regan Smith filled in for Larson in the No. 42 Target Chevy and finished 16th.