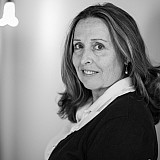 Driver's BMW is stolen from Cassill Motors, family offers reward
The hits just keep on coming for Landon Cassill -- and when you're a race car driver, that's not a good thing.
Before the 2014 Sprint Cup season officially started, Cassill was "T-boned" by a driver while riding his bike in Florida on the eve of qualifying for the Daytona 500.
In April, his home in Charlotte was robbed. And this week, thieves stole his 2008 BMW M6 from the family's car dealership in Cedar Rapids, Iowa.
"I don't really know what happened," Cassill told Motorsport.com. "I guess the salesman left the keys in the car over the weekend. From what we saw on the security cameras, some folks came by and saw the keys in the car, took the keys and came back Tuesday night and took the car.
"We've been in the car business for years, so I'm sure we've had cars stolen before. We've seen a lot of things over the years. But when my dad texted me and said, "We can't find your car," and I said, "What do you mean 'you can't find my car'?" That was a first."
The driver of the No. 40 Hillman-Circle Sport Chevy posted pictures of his car and the suspects on Twitter Thursday night. Cassill will compete in both the Sprint Cup and Nationwide Series this weekend at Dover International Speedway. He qualified 36th for Sunday's Fed Ex 400.
Earlier on Friday, Cassill's uncle Jay offered $6,000 reward for information on the stolen car. The driver, who acknowledged that he's been trying to sell the car, added the tweet to his Twitter feed: