Get alerts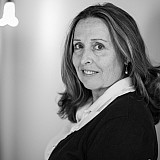 Truex' new car was stout, but he couldn't hold off the Hendrick contingent at the end.
KANSAS CITY, KAN. — There have been times during Martin Truex Jr.'s career where he would've rather been lucky than good. 
Saturday night was one of those times.
Furniture Row Racing gambled with a fuel only pit stop on the final caution of the SpongeBob SquarePants 400. Despite restarting fifth for the final six laps of the race, Truex was unable to catch the Hendrick-powered cars of Jimmie Johnson or Kevin Harvick, Dale Earnhardt Jr. and Jeff Gordon, who finished first through fourth, respectively. 
Of those four drivers, only Harvick stopped for service with Truex. The three Hendrick Motorsports drivers remained on the track. And with two tires, Harvick has quickly able to race around the No. 78 Furniture Row Chevy on the restart. Truex had to settle for ninth.
"Definitely not the finish we wanted, obviously, but proud of the guys for the weekend we had, just had good speed all weekend, brought a brand new car here and just proud of that," Truex said. "It's kind of disappointing, but at the same time proud of the way we ran, and I think it's something we can build off of.  
"Felt like we were in a decent position there towards the end.  Really hate when it comes down to fuel mileage.  Seems like I'm always on the wrong end of that deal.  But really wishing we could have raced Kevin for it.  Seemed like we were both saving gas and then seemed like about 10 to go it we were both kind of hammer down, it would have been fun to see if we could have had anything for him."
Protecting the point
Truex led for the first time on Lap 57.  And after leading a race-high 95 laps throughout his five trips to the point, it was clear he had a car capable of winning on the 1.5-mile track. Truex was leading when the race was delayed for rain. For two hours and 16 minutes, he had time to ponder the possibility of winning for the first time in two years. But when the race concluded, Truex left sans trophy again. 
Does he feel snake bit at the Kansas track?
I can say I've never really been the luckiest guy in racing, but at the same time I really enjoy racing here and I enjoy the racetrack, and it's fun to be competitive.

Martin Truex Jr.
"It depends," Truex said. "It's been a good track because we've run well.  I finished second here when I didn't have a second place car, I finished second here when I had the best car, tonight I had probably one of the three best cars and finished ninth.  It's just ‑‑ it comes down to the end of these things and anything can happen.  Everybody kept asking me in the rain delay, how much pressure are you putting on yourself to win and all this.  This is a long race, a lot can happen.
"You just never know in these races, there's so many guys that are competitive, so many guys on different plans, different strategies.  I can say I've never really been the luckiest guy in racing, but at the same time I really enjoy racing here and I enjoy the racetrack, and it's fun to be competitive."
Gaining on it
Still, Truex believes the Denver-based team is inching closer to Victory Lane. While Harvick extended his point lead ot 46 markers over Truex, the Furniture Row racer remains second in the standings.
Certainly, his consistent run of 10 top 10 finishes in the first 11 races portends to a career-high season.  Only in five of his 10-year Cup run has he posted more top 10 finishes than he's accumulated in 2015.
"All in all, it's hard to be disappointed with how we ran," Truex said. "Just disappointed in the outcome and the finish, but again, the guys have really done a great job and this is something we can, moving forward, build on and hopefully we can be in some position to win some races this year."