Get alerts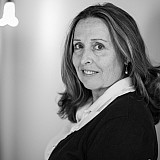 Could the Southern 500 make a Labor Day return in 2015?
Rumor has it that NASCAR is ready to embrace its Southern 500 roots.
Sources tell Motorsport.com that Speedway Motorsports might be inclined to give up its Labor Day spot on the calendar in return for a later date for the spring race at Bristol Motor Speedway. Atlanta would move to the second date after Daytona Speedweeks.
It's been more than a decade since a NASCAR driver won the Southern 500.
While there have been a dozen Darlington battles since Terry Labonte won what would be his 22nd and final career victory in 2003, no one has won a 'traditional' Southern 500 since.
Yes, the Cup series has subsequently competed on the 1.366-mile egg-shaped oval 12 times since Labonte's win. Only 11 current Cup competitors raced in the last Southern 500 on August 31, 2003.
And of those drivers, only Jeff Gordon has won a race at Darlington Raceway on Labor Day weekend – and after the date was moved.
But a return to the traditional Labor Day date could return the Southern 500 to its original glory.