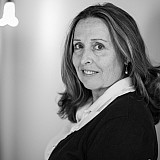 Kyle Larson posted the fastest lap in first practice with the new low downforce car at Atlanta Motor Speedway on Friday.
Larson posted a lap of 28.740-seconds (192.202 mph), followed by Kasey Kahne (191.807 mph), AJ Allmendinger (190.975 mph), Ricky Stenhouse Jr. (190.646 mph) and Austin Dillon (190.404 mph). 
Stenhouse also posted the Best 10 Consecutive Lap Average of 180.648 mph, followed by Daytona 500 winner Denny Hamlin (177.524 mph), Kyle Busch (176.757 mph) and rookie Chase Elliott (176.184 mph). 
Kurt Busch, who was sixth fast with a lap of 29.129-seconds, but complained of a loose conditions — as many drivers did throughout the 90-minute practice.
"We did our job, other than the entry in three," Busch said. "From the straightaway to "Atlanta" in 3, the car was sideways." 
The second Ganassi Racing entry of Jamie McMurray was seventh, followed by Martin Truex Jr., Brad Keselowski and Kyle Busch. 
Elliott, who completed the most laps (31) complained of his rear grip starting to fade as his tires wore, was also the fastest rookie in single lap runs at16 followed by Ryan Blaney one position behind.
Hamlin, who nearly spun out on the apron towards the end of his run, posted the 23rd quick lap. He predicts the cars "will be a handful on Sunday".
Ty Dillon, substituting for Tony Stewart, ran 20 laps in the new package and ended up 25th fast with a lap of 188.334 mph. 
"I have to thank Stewart-Haas Racing for the opportunity to be in the 14 car," Dillon said. "I think everyone wants to see Tony (Stewart) in this car. With those unfortunate circumstances, I was able to be in the car this weekend, which is good for me to get the experience in such great equipment. I can't thank them enough for the opportunity. It's an honor to drive the 14 for Tony. I have high expectations for this weekend. 
"I said it earlier in the week that I always set my goals high. I want to run good in this car. I want to do good for Tony and Stewart-Haas Racing. I don't see why we shouldn't be able to run in the top-10 or top-15. I'm going to give it all I have. I've been talking with (crew chief) Mike (Bugarewicz) all week. I want to go out there and impress a lot of people and show people what I'm made of and what I can do in these race cars. Going back and forth will help me a lot, especially in my Xfinity car. It would be nice to get two good finishes here in Atlanta."