Subscribe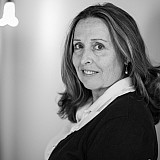 Rough road for rookie in Pure Michigan 400
Kyle Larson went out of the Pure Michigan 400 en fuego on Sunday.
After Larson blew a right front tire on Lap 97, his No. 42 Target Chevy shot into the Turn 4 wall and burst into flames.
The rookie-of-the-year candidate endured his share of problems at Michigan International Speedway. During the first round of pit stops on Lap 22, Larson ran into Dale Earnhardt Jr. exiting pit road and sustained left front damage.
"I'm fine," said Larson after he was released from the infield care center. "It's just a shame. We're up there in the points battle. We're just going to have to work even harder now with our Target Chevy to try to get in the Chase.
"It sucks we had that deal happen on pit road in the beginning. It really, really killed our day. I thought we had a car capable of winning the race, for sure. Before that competition caution (Lap 21), we were really fast. I could pass people no problem and was catching the 2 in front of us. Then, on pit road, me and the 88 got together and really messed the toe up, and it hurt the body, too. Had a lot of work to do.
"But the Target team worked really hard to get it back out there, and blew a right front. Blowing a right front does not feel good, so I hope we're done with that."
As the race restarted, Larson caught a piece of the Danica Patrick wreck on Lap 25.
Larson started 13th. He was scored 37th after the wreck.