Get alerts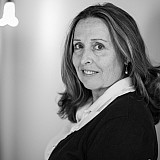 After extensive tests, Larson is hopeful he will be deemed fit to compete.
Kyle Larson was released from Carolinas Medical Center-Charlotte on Monday night.
The driver of No. 42 Target Chevy was transferred to the North Carolina from Martinsville Memorial Hospital for further evaluation after he passed out during an autograph session at Martinsville Speedway Saturday afternoon following Happy Hour for the STP 500.
Chip Ganassi Racing released the following statement:
"After extensive testing and observation over the last few days, Kyle Larson was released from the hospital last night and has finished up final tests today. He is currently waiting for final doctor recommendations in order to clear him to return to all NASCAR related activities."
Larson, 22, is considered one of NASCAR's most promising young stars. At 19, the Elk Grove, Calif. native was fast-tracked through the K&N Pro Series where he posted two wins and averaged a 6.4-place finish. Mid-season, Larson finished 10th in his truck debut and won the following year in his fifth start.
Larson made his XFINITY Series debut in 2013, raced the full season and finished eighth in the point standings with nine top fives and 17 top 10 finishes. He ran a four-race Cup schedule before graduating to a full-time run last year. In Larson's rookie season, he finished second at Fontana and New Hampshire and Kansas in the fall. Despite barely missing the Chase, Larson's average finish in the final 10 races was 9.9.
This year, Larson posted top 10 finishes at Las Vegas and Phoenix. He was 18th in the Sprint Cup point standings after the first five races of 2015 and prior to missing Sunday's race at Martinsville Speedway. Regan Smith filled in for Larson in the No. 42 Target Chevy and finished 16th.
Although Larson dropped to 24th in the point standings, he can seek a medical waiver from NASCAR to compete in the Chase should he meet the necessary performance requirements.