Subscribe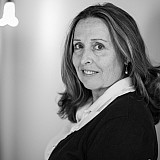 Non-Chasers capitalize on contenders misfortunes.
KANSAS CITY, Kan. – Kyle Larson knows it's just a matter of time before he earns that breakthrough Sprint Cup win.
Other than Sunday's winner Joey Logano, Larson, who finished second for the second time in three races and the third time this season, has the best average finish since the Chase began - 3.25.
Larson's No. 42 Chevy finished just 0.479-seconds behind Logano's Ford in the Hollywood Casino 400.
The wins will be coming, so I just have to be patient.

Kyle Larson
"Our Target Chevrolet SS was really good and we had to work on it just a little on the first run because we were pretty loose but we got some track position and held it the rest of the race," said Larson, who started 18th. "Just a good finish and we were so even that I couldn't do anything.  I was hoping I would get a run on him in traffic and all the lappers were giving us the top so it kind of made it kind of easy for him to run the top. 
"Another second and can't be too disappointed with it.  The wins will be coming, so I just have to be patient and with every time I am in the top three, it's just going to make the wins feel that much better…We have been really fast lately, so hopefully we can start clicking off some wins."
Larson's Chip Ganassi Racing teammate Jamie McMurray had a dominant run going at Kansas. He led three times for a total of 27 laps before the No. 42 Chevy was busted for speeding on pit road. McMurray fought back to seventh but had a tire issue with six laps remaining in the race and finished 25th.
Fourth-place Martin Truex Jr., who earned his first top five since joining Furniture Row Motorsports at the start of this season, it was certainly a personal victory.
Since the Chase began, the No. 78 Chevy has not finished outside of the top 15.
It's nice to get some good results.

Martin Truex Jr.
"I wasn't sure when the race started I felt good about it," said Truex Jr. "Honestly, the guys have done a very nice job on the Furniture Row team bringing good race cars the last few weeks.  They have been working really hard to get this program turned around. It's nice to get some good results. They really deserve it they have been working hard for it.
"Just hope we can keep these good runs going the rest of the year and hopefully be able to come out of the box next year strong. That is what we are planning on."
Furniture Row Racing recently renewed its contract with Richard Childress and Earnhardt Childress Racing engines. From an ECR standpoint, it was a stellar outing. Five of the top 11 drivers – Truex, Ryan Newman (sixth), Austin Dillon (eighth), Paul Menard (ninth) and AJ Allmendinger (11th) were powered with ECR engines.