Get alerts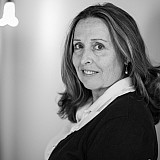 Rookie racer knows that a win at Richmond is his only guarantee.
RICHMOND, Va. – Kyle Larson is hoping to become the first rookie to make the Chase to the Sprint Cup since Denny Hamlin pulled off the feat in 2006.
But with one race to determine the 2014 Chase grid, time is running out for the talented 22-year-old Ganassi racer.
Larson, who qualified eighth for the Federated Auto Parts 400, is currently 18th on the Chase Outlook. He's one point behind Clint Bowyer but 24 points behind Greg Biffle, the last driver currently in the top 16. However, winning at Richmond on Saturday night is the only surefire way Larson has of making the Chase.
The last time Larson raced at Richmond in April, his results were mixed.
Hopefully, we can get a win. That is pretty much our only hope right now.

Kyle Larson
"It's got to all go really good," Larson said. "We were on the pole last time.  We got in the wall the first lap and kind of messed up our splitter.  I don't really know where we stood in the race.  But we had a good test here a couple of months ago.  I feel like I'm starting to get the hang of this track.  Hopefully, we can get a win. 
"That is pretty much our only hope right now, unless Biffle has an absolutely horrible night, we are going to have to get a win.  It is nice knowing what you have to do I guess before the race starts.  Just got to be aggressive and get all you can.  If we get a win it will be amazing if we can get in the Chase it will be pretty cool."
Do the math
If any of the drivers outside of the top 16 in the Chase Outlook wins on Saturday night and Ryan Newman (15th) remains 19 positions ahead of Biffle or wins, the No. 16 Roush Fenway Racing team will fall off the grid. That would be a shame considering that Biffle has posted five consecutive top 10s down the stretch.
We need to have a good solid night. I think we are capable of that.

Greg Biffle
As Biffle said on Friday prior to qualifying 17th, "It is pretty simple mathematics for us."
"We've got a good car, probably the best car I have had in the last two or three years here which is a great confidence builder for us," said Biffle, who finished 15th in the April race. "We need to have a good solid night. I think we are capable of that. If we can win here, certainly, we are going to try to win but more importantly we need to get in the Chase.
"I think it will be up to the other guys to have to beat us and that will be by winning the race. We have to be 23rd or better or 22nd if about half a dozen or so of those cars don't win. We know what we have to do and we have a good car so far and we will keep our head up, pay attention and have a good night."
Whatever it takes - almost
While a veteran such as Biffle understands the significance of securing a spot in the playoffs, entering the weekend, Larson wasn't exactly sure what to anticipate in his race before the Chase debut. However, knowing that the goal is to win minimizes his stress load.
"For me, I guess there might be a little bit of less give and take this time around just because you need to be as far forward as you can be in the race," Larson said. "Like I said it's hard to say.  I could sit here and say I will be more aggressive and all that, but I really don't know. 
"But, yeah, when it comes down to the end of the race I'm going to definitely try to get all I can get.  Right now I don't feel, I guess I really don't ever feel any pressure.  Maybe there is less pressure since I actually know what I have to do on Saturday night and that is to get a win."
And Larson won't hesitate to be aggressive once the race goes green despite the yellow stripe on the bumper of the No. 42 Target Chevy. He believes that with most of the top drivers already in the Chase, they'll anticipate his need to be up on the wheel and won't hold his freshman status against him – as long as he doesn't cross the line.
"You spend the whole year as a rookie kind of earning respect," Larson said. "But I think at the same time a lot of those guys that are already locked in the Chase are probably going to be up front and understand that I'm going to be doing all I can to try and get in the Chase.  I don't know.  You can't be dirty.  Just be as aggressive as you can without really doing anything stupid and making anybody too mad.
"I want to have a long career, hopefully, racing these guys so I don't want to (over step the boundaries).  Long term, I think it would be a better choice to not do anything stupid."