Get alerts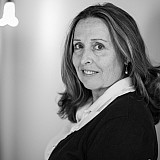 No. 42 Target Chevrolet was "quick off the truck" and picked up speed in Happy Hour.
Happy Hour at Kentucky Speedway mirrored the first practice with Kyle Larson and Brad Keselowski posting the top speeds, respectively. 
Larson's second lap of 178.412 mph led final practice. Having the fastest lap in first practice earned the driver of the No. 42 Target Chevrolet the pole for Sunday's Quaker State 400. 
As long as you can maintain that track position, you should have a good race.

Kyle Larson 
"I don't think there's any disadvantage, ever, in being the pole sitter," Larson said. "You get the number one pit stall, or number two pit box I guess it is, and you're starting off the race in clean air. So, just as long as you can maintain that track position, you should have a good race. 
"Judging off the truck race last night, it seemed like two tires and stuff were good. So, I think you'll see a lot of pit strategies going on to try to gain track position, and then also maintain it. So, we're starting up front and hopefully will keep the Target Chevy up there."
Despite NASCAR attempting to offer the Sprint Cup Series additional track time for teams to acclimate to the lower downforce package on Wednesday and Thursday, rain prevented crews from shaking down the cars. For the most part, however, it was the usual suspects on the far left side of the speed chart.
Joey Logano, Denny Hamlin and Kurt Busch rounded out the top five with the No. 41 Haas Automation Chevrolet running the most laps (74) in Happy Hour. Although Hamlin eighth lap was his fastest, at the end of the session the driver of the No. 11 Toyota was far from happy.
"I don't know what that is but it's terrible," Hamlin told crew chief Dave Rogers. "I feel like you put 140 pounds in every tire and said go get it." 
Gordon's last stand
Jeff Gordon, who is making his last start at Kentucky Speedway on Saturday, is hoping to add a trophy from the 1.5-mile track to the list of 24 venues where he's been victorious in the past. Although the four-time Sprint Cup champion, who is winless in 2015, would take a victory anywhere with nine races to decide the Chase, Gordon says Kentucky is "no different than any other track the difference is that it is the only one left on the list."
It would just mean a lot to win it.

Jeff Gordon
"It would mean a lot to accomplish that," said Gordon, who has 92 career Cup wins. "That is something hard to do.  I love doing things that are hard to do and set those kinds of stats.  It wouldn't mean so much to me if I hadn't won on all the other ones.  
"It's all been good.  We have come close here once before I believe.  It's the newest track that has been added on the schedule, so we haven't been able to come here for a long time.  It would just mean a lot to win it.  It's not if we don't that I'm going to be super disappointed.  I'm going to be disappointed if we finish second to come that close, yeah, that would be a little disappointing as far as the stats go.  But I would like to have a good strong finish here and just have a shot at it.  It would be pretty cool if we pulled it off."