Subscribe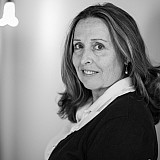 Larson learns important lessons at Martinsville Speedway.
FORT WORTH, Texas – Kyle Larson was back in form at Texas Motor Speedway.
The Chip Ganassi racer, who passed out after Happy Hour at Martinsville Speedway on March 28th and was sidelined for the race, qualified the No. 42 AXE Chevrolet ninth on Friday.
Larson posted the third fastest laps in the first and second rounds of time trials but had nothing for the Stewart-Haas Racing duo of Kurt Busch and Kevin Harvick in the final segment.
Still, he was relieved to be back in the race car.
"Yeah, it's never good when you have to miss a race," Larson said. "But it was good to get all those tests ran on me to know that I am 100 percent healthy. Missing one race sucks, but at least it wasn't more than just one."
A change of pace
At 22, Larson acknowledged having a false sense of security when it comes to his health. The morning before he passed out, Larson acknowledged being rushed and skipping breakfast prior to coming to the track.
When you are young you think you are bullet proof and that is just one little instance that shows you that you aren't.

Kyle Larson
"When you are young you think you are bullet proof and that is just one little instance that shows you that you aren't," Larson said. "You've got to take care of yourself as you get older, definitely going to try and do a better job of that."
That includes Larson's diet as well. The northern California kid has never been discerning regarding his nutrition. He's opted to be fueled by pizza and tacos - but that's about to change.
"Yeah, it stinks when you come here to Texas and they have the Fuzzy's Tacos that are really good and you can't go over there and eat them probably," Larson said. "I hate breakfast, so I've got to find somethings that I like to eat in the morning and just make sure I drink enough fluids.  I feel like I take decent care of myself.  That morning was a little bit different because I overslept and had to rush out to the car, but we should be good."
Live and learn
Although Larson dropped from 18th in the point standings to 23rd after missing Martinsville, his absence wasn't a total loss. He was able to study race film in real time.
"Actually I felt like I was still able to learn some things by sitting in the hospital bed watching the race," Larson said. "Martinsville is where I struggle the most on our tour.  I was able to watch the good guys really because I'm never around the good guys during the race at Martinsville.  The cameras are on them a lot so I can see what they are doing and listen to radio communications and things like that. 
"Definitely learned a little bit and as far as here on out just make sure I drink enough fluids and probably try and eat breakfast in the morning."