Get alerts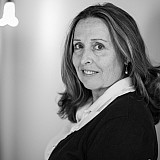 Busch says there's no timetable for his return.
HUNTERSVILLE, N.C. – It's been nearly two months since Kyle Busch's Speedweeks came to a crashing halt after contact with a concrete wall at Daytona International Speedway.
Busch, who turns 30 on May 2, sustained a compound fracture to his right leg and a broken left foot. He's been sidelined ever since.
On Wednesday, the Joe Gibbs Racing driver addressed the media for the first time since his accident on Feb. 21. With a boot still on his left foot, Busch gingerly walked into the room and up the four steps to the stage before taking a seat.
After thanking the team, the sponsors, NASCAR and the fans for their support, he acknowledged his wife Samantha – referring to her as his "rock".
While there is still no time table for his return, Busch is taking his recovery process in stride.
"Obviously, I'm itching to get back," Busch said. "I want to get back sooner than later, but we've obviously got to be smart about it too.
"Knowing that I've got a long career ahead of me hopefully still, that we don't need to rush anything too crazily and try to be as healthy as I can be to get back and power our race car."
The accident
Flanked by two video screens and a computer on a stand next to his director's chair, Busch replayed the TV broadcast then carefully detailed the accident which occurred with just eight laps remaining in the race. The tools were simply to provide a visual for the crowd since Busch could have recited each frame from memory.
"I was awake the whole time," Busch said. "I knew everything that was going on and what not…It's probably the hardest hit I have ever had in NASCAR competition…my initial plan was to push Erik Jones. I was pushing Bubba Wallace early in the race, making the top lane work.
"So my thought process was 'OK, I see a gap between the 16 car and the 42 car, I thought I could push Erik and we can probably go through that gap and we'd be able to shoot up through the middle.'
"As I start pushing him, he kind of goes up towards the middle and I'm thinking we're going but I'm too far left off of center. So I actually turn him sideways and that's what gets him spinning. As he's spinning, so now I'm like, 'ok, we're wrecking,' so I got to move to the middle.
"So my thought is to jump to the middle as quick as I can…and then he turns sideways coming back across the racetrack and I'm like 'ugh' I'm hoping I can make it through this gap before it closes up."
At that point, Busch thought he was clear – until the air from Jones' car set it back into the spin cycle. Busch did his best to correct the car but by then he was along for the ride.
"The car kept spinning the entire time," Busch said. "I was one-foot braking locking it down, as it's sliding, I'm thinking the car has to turn, it has to turn sideways…it has to rudder essentially but it never did.
"I'm thinking to myself, 'it's not slowing down. It's not ruddering. Oh no. It's not slowing down. I've got to get back to the brakes'."
The impact
Busch was still traveling at 176 miles per hour as he left the race track. He put both feet on the brakes braced himself for the crash but thought better of his strategy.
"I thought to myself, 'Why would I want to break both legs or both feet?' I've got both feet on the pedal and I think, 'That's stupid," Busch said. "So I took my right foot off of the brake pedal, kept my left foot on and I'm just bracing for the hit. I tell myself, 'Oh no. It's not slowing down. This is going to hurt."
As the car slid into the grass, Busch prepared for impact. Although he told himself to pull his legs back as he approached the wall, there simply wasn't time. Busch's rate of speed at the time of the hit was still 90 miles per hour and the impact was 90g.
"Obviously, it was a huge hit," Busch said. "As soon as it hit, there was a moment where everything compressed back and I pressed forward. When I came through – into the seat belts and into the restraints – all the air in my body escaped. I was like ahhh (breaths out). It was just pushed out.
"There's a mark on my helmet where my helmet hit the steering wheel. My chest hit the steering wheel. And when everything in front of me – the engine, the chassis –as it all came back to me, I went forward."
Busch said it was hitting the throttle stop, which was forced back three inches on impact that broke his leg.
As soon as I hit, I knew instantly my right leg broke. I could feel it. It was just a sharp pain.

Kyle Busch
"The pure smack of my right leg, that's what broke my right leg," Busch said. "Just being in a car accident with my left foot being on brake pedal – is what broke my mid-foot. As soon as I hit, I knew instantly my right leg broke. I could feel it. It was just a sharp pain."
A flash fire forced Busch to make a quick exit – which he expedited by using his left heel to push himself onto to door to wait for the emergency crew to arrive.
"From the beginning, the wreck was essentially all my fault," Busch said. "I was being greedy, trying to win the race and push Erik Jones and get ourselves to the front, so he and I could try to decide the race between ourselves – JGR compadres. But it didn't quite work out that way and obviously I injured myself in the process.
"So just a freak deal. The nature of the beast you might say."
Would've, could've, should've…
While Busch takes full responsibility for the wreck, he isn't sure if he could have reacted any differently to avoid it.
Nor does he have any intention of changing his driving style in the future.
It doesn't have anything to do with your skill sometimes. It's luck and where the good Lord will take you.

Kyle Busch
"When you race for wins, especially on restrictor plate tracks, it's so circumstantial, anything can always happen," Busch said. "That's why you see guys ride in the back. You just don't want to get caught up in those situations.
"To be honest with you, it's fate. That's what takes you. It doesn't have anything to do with your skill sometimes. It's luck and where the good Lord will take you."
After reviewing the accident with NASCAR and examining the car, Busch acknowledged that it looked "worse than he expected it to be". But he was grateful for the safety innovations implemented by the sport that will eventually enable him to race another day.
"I'm alive today because the restraint worked, the seat worked, the HANS device worked – everything worked," Busch said. "I can't say enough about NASCAR and their innovations. From the knees up, no problem. Not a mark on me. Not a bruise. Not a headache. Not a neck ache nothing. Just the brakes and you're playing with your feet when you're in a wreck like that."
The road back
While Busch feels "good" and says his "recovery is going better than expected" the doctors have not offered a timeline for his return.
The break in the leg has – we got an X-ray two weeks ago and you could see a little crack through it, but obviously it's coming together really well.

Kyle Busch
"First and foremost, I have to please my doctors," Busch said. "I have to go step-by-step and do everything they ask. I try to do that although maybe a couple times I've done something I wasn't supposed to do, but it's all been so far, so good. Such as getting up and walking too soon, standing too soon, standing without boots and everything else.
"As far as what I have to do to please the doctors, the bone growth has been coming along really well. The break in the leg has – we got an X-ray two weeks ago and you could see a little crack through it, but obviously it's coming together really well. The foot, I just got a CT scan on it the other day. The doctor loved it and said it looked awesome."
His next checkup is in two weeks. At the end of the season, Busch will have another surgery on his foot to replace the plates and screws.
For now, his time is spent working out in the gym and with physical therapy.
"It's week-by-week and it's what I can show them and what I can do and what my physical therapist says I'm capable of," Busch said. "As far as a timetable, that's still not set yet for me to get back. As long as my strength continues to improve and I can continue to show the doctor and the NASCAR folks that I'm able to do the things necessary for me to get back in the race car, then that time will be determined as I get better."
Busch was asked whether he would be ready to race at Daytona in July, but he didn't want to speculate. While he remains optimistic, Busch doesn't want to take the chance of reinjuring himself and not be able to fulfill his commitment.
Getting up to speed
When Busch is ready to return, he will test one of Kyle Busch Motorsports Late Model cars to get up to speed. The current NASCAR testing ban precludes Busch from testing one of its cars or trucks on any track.
Certainly after missing nearly half the season, his focus will be on Sprint Cup. Busch has competed full-time on the Cup tour since 2005. He has 29 career wins, 16 poles, 118 top fives and 178 top 10 finishes.
As for racing  in other series, the "King of the Minors", who has 112 victories in the lower tours, added, "We'll just see how it goes."
Busch is hoping he'll be eligible for the Chase to the Sprint Cup when he returns. Considering that Busch would have to work his way into the top 30 in the point standings it appears unlikely, but he's not giving up.
"I would love to be," Busch said. "I don't know if it's going to be 100 percent feasible to make the top-30 rule and I know the top-30 rule is in place for those one-offs that guys come in with a team or driver that raced at Daytona or Talladega or even a road course race and they win it, it's not meant for those guys to be able to take a spot from a series regular that races every week for the Chase.
"Do I hope that NASCAR takes into consideration for M&M's, Interstate Batteries and Toyota and the No. 18 Camry is a full-time team that is to be eligible for Chase competition at the beginning of the year? Certainly I hope they take that into consideration for the top-30 rule, but obviously that is left up to them, in their hands."
Lessons learned
Busch acknowledged there was a moment when he sat in the car with his leg and foot broken where he thought the wreck might be a career-ender.
That feeling didn't last for long.
"When I was on my way out, (my leg) got stuck. I actually had to pull it and I was like – as I'm doing all that, I'm thinking to myself, I'm like, 'Man, I'm done. There's no way I'm going to be able to come back from this. This hurts.' But that was probably the only time," Busch said.
"I think that was just because it was so new, it was so abrupt that once you get to the doctors and they say, 'Oh, man, you're going to be as good as new. You're doing to be better than new. You're now going to be stronger. You're going to have titanium in you. You're going to be a man of steel.'
"The new thing around the shop is that I legitimately now do have screws loose, so if I ever blame a screw loose on me doing something stupid then obviously it's truthful. That's kind of funny, but no. Past the hospitals getting home, it was just all about getting better and getting back to the track not giving it up."
Throughout the whole ordeal, Busch said he never felt sorry for himself. Yes, he's been disappointed. Yes, he feels bad – but not for himself – for the people he feels he let down along the way.
"I feel bad for my team," Busch said. "I feel bad for my sponsors and I feel bad for my fans that are all out there that are wishing and hoping I could be in a race car. It certainly is discouraging to not be out there and to be watching from the sidelines.
"Yet being in the team meetings and being involved in all that still with the team and organization and with Denny (Hamlin), Matt (Kenseth), Carl (Edwards) and David (Ragan), I think that's been really good to still be involved in that respects.
"Certainly sometimes God has a lot of different things set forth for us and, obviously, this is one of those situations where Samantha and I are dealing with and learning."
As Busch looked over at his wife Samantha, who is expecting their child next month, he realized how truly fortunate he is.
"Things could be a whole heck of a lot worse," Busch added. "I'm thankful it's not worse than it was. I could have had a serious neck or head injury or even worse. To us, we've prayed about it and been thankful for it and that I'm still here and actually able to be part of the birth of our son here in a couple weeks."