Get alerts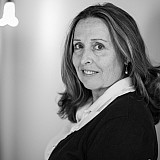 Busch wheels the No. 18 Joe Gibbs Racing Camry to 17th-career pole
Once again, Kyle Busch found the "Crispy Edge" in his No. 18 M&Ms Toyota. 
After winning four of the last five races, on Friday, Busch earned the Sprint Cup pole for the Windows 10 400 with a lap of 178.416 mph (50.444-second).
Busch on a roll
"A true testament to this team," Busch said after earning his 17th career pole. "I knew I had a fast car, but I wasn't sure we could get the balance of it right. But that last run was the best it's been all day. (Crew chief) Adam Stevens and these guys, they did it again. Like I said, I knew we had some speed. We just had to put it in the right perspective for the three corners of this race track."
Kevin Harvick (178.168 mph), Joey Logano (177.837 mph), Austin Dillon (177.658 mph) and Tony Stewart (177.630 mph) rounded out the top-five qualifiers.
"That's all I got, bud," Stewart told crew chief Chad Johnston after posting his lap of 50.667-seconds. "Thanks for the driving lesson today."
Johnston provided Stewart with data between the sessions that helped him pick up speed.
Stewart's teammate Kurt Busch took to the track first during the session and posted a lap of 177.613 — placing three of the Stewart-Haas Racing Chevy on the first three rows for Sunday's race.
"Drove into the tunnel turn like I owned it and I was going to the log jammer ride," Kurt Busch said.
Matt Kenseth (177.546 mph), Carl Edwards (177.340 mph), Brad Keselowski (177.291 mph), Jeff Gordon (177.211 mph), Denny Hamlin (177.050 mph) and Jimmie Johnson (176.651 mph) will comprise Rows 4 through 6.
Round 2
Kevin Harvick led the 12-cars that advanced to the final round with a speed of 177.637-mph.
After making his first run, Harvick told crew chief Rodney Childers, "I can do better in 3 cause I bomb it into 3 trying to make up for what I saw on Dartfish. That's probably five car lengths deeper than I drove it in in practice."
Harvick shaved off 0.167-seconds in the process.
Carl Edwards, Joey Logano, Kurt Busch, Denny Hamlin, Tony Stewart, Kyle Busch, Jeff Gordon, Matt Kenseth, Brad Keselowski, Jimmie Johnson and Austin Dillon moved on to the lightning round.
With less that six minutes to go, Martin Truex Jr. nearly slapped the wall off of Turn 3.
"I can't get through one," Truex said after initially posting the 10th quickest time. "That time it just pushed down there through the center. Maybe it's the splitter."
Truex, who won here in June, was forced to make an insurance run but didn't make it to the line in time and ended up 13th.
Round 3
Tony Stewart topped the speed chart with a lap of 177.298 mph (50.762-seconds). Stewart told crew chief Chad Johnston that the back of the No. 14 Mobil 1 Chevy "could be in the track just a little bit better kind of all the way through."
When Johnston asked his driver if he adjusted the track bar during his lap, the three-time champion replied, "(Crap) no, I'm scared to death to take my hands off of the wheel."
Johnston informed his driver, "That's why I put in on the wheel."
"I need a longer thumb," Stewart said.
Kevin Harvick, Austin Dillon, Brad Keselowski, Kurt Busch, Jeff Gordon, Kyle Busch, Martin Truex Jr., Denny Hamlin, Jimmie Johnson and Carl Edwards ran the second through 11th.
"Holy macaroni," David Ragan exclaimed after taking a third lap to vault into 12th.
Crew chief Brian Pattie acknowledged he had loosen up the No. 55 Aaron's Toyota before his run.
Joey Logano, Danica Patrick, Paul Menard, Dale Earnhardt Jr., Ryan Newman, Jamie McMurray, Kasey Kahne, AJ Allmendinger, Clint Bowyer, Aric Almirola, Matt Kenseth and Trevor Bayne all transfered to the second round.
Greg Biffle, who will start 25th, was bumped in the closing minutes.
"We were just really loose," Biffle said. "We were having a hard time coming off the truck with the right balance. We were super tight the last practice session and then I almost wrecked on the first lap from being way too loose. We had to make three runs to get the car right.
"I was 300 degrees water temperature on that last run and didn't have the engine cool enough to make it and we missed it by probably a thousandth of a second. We were making speed on the race track but it just wasn't soon enough and we needed to be closer for the start of that practice."
With 43 cars in the field, all drivers qualified for Sunday's Windows 10 400.