Get alerts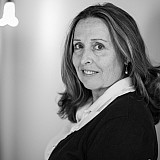 Kyle Busch's comeback just continues to get sweeter.
Mars announced on Tuesday it's extended its M&Ms sponsorship with Busch and Joe Gibbs Racing's No. 18 Toyota team for the next several seasons. 
The partnership between the Mars family and Busch dates back to 2008. Certainly over the last eight seasons the relationship has been strained at times, but it would be hard to argue the success of 29 wins, 15 poles. 109 top fives and 142 top-10 finishes. 
Busch, 30, has matured tremendously over the past several years. The drive and determination Busch has exhibited during his recovery from a broken right leg and left foot sustained in the Xfinity Series crash at Daytona in February has been remarkable.
"In order to get to victory lane, you have to have the best team on and off the track," said William Clements, Vice President, Sponsorships, Mars in the release. "Our partnership with JGR and Kyle has routinely delivered for us at the track, as well as in-store and with millions of fans. We look forward to the opportunity to continue to build upon this amazing partnership."
"When working with a partner, collaboration, teamwork and a burning desire to win inspires us as a team, and Mars is the epitome of those qualities," added Joe Gibbs, owner of Joe Gibbs Racing. "Their brands have been a big part of our sport and team for a long time and we're honored to carry them on the No. 18 for the foreseeable future."
Busch has also qualified for the Chase for the Sprint Cup in six of eight of those seasons. However, advancing to the Champion's Round for the season finale this weekend guarantees Busch will at least match his career-best fourth-place result from 2013. 
"Representing Mars, Inc's family of brands on the No. 18 since 2008 has been an honor, and knowing they are committed to JGR for the next several seasons is awesome," said Kyle Busch, driver of the No. 18 Toyota. "Their support for me, my family and everyone at JGR has been incredible and this energizes me to work even harder for them and the team."
While Joe Gibbs Racing would not confirm whether Busch's contract has been extended as well, his last deal was announced during the 2013 Charlotte Motor Speedway Media Tour.