Subscribe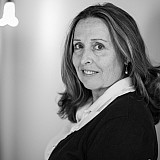 Both Busch and Austin Dillon will battle from the back of the field in Sunday's Pure Michigan 400.
On Sunday, Kyle Busch will have the arduous task of coming from the back of the pack in the Pure Michigan 400. 
Busch, who qualified sixth, lost control coming out of Turn 4 in Happy Hour and shot into soaked grass on the frontstretch, destroying the nose of the No. 18 M&Ms Toyota. After the team scrambled to prepare the backup car, Busch was able to shake it down.
However, he acknowledged the spare Camry was not nearly as sporty as his primary but that won't change the Joe Gibbs Racing team's initial game plan of adopting a conservative approach. He is currently 30th in the point standings — and must remain in the top 30 to be eligible for the Chase for the Sprint Cup.
"We were originally (going to) anyway and I had a really good race car, but that first run in final practice I was running fine and everything was good and then through (turns) one and two the car felt good, stuck good and was wide open and carried it down into turn three and four and started getting a little free," Busch said on Saturday following his win in the truck race.
"When it did I was like, it's not that big of a deal, but it just kept carrying, it never stopped getting sideways and finally it was just too late to try to save it so I just wanted to drive through it and not do what I did in the spring and kill it on the outside wall. Low and behold I kill it in the grass."
Michigan International Speedway has not been kind to Busch of late. Unlike his older brother Kurt, who has three victories at the two-mile track including his win in June, the younger Busch best finish in his last four starts is 31st with an average of 38.5. His sole win came in 2011 in this race. 
Michigan's not a place I had circled on the list to go win at...

Kyle Busch
"I'm going to go out on a limb and say it's probably not as good, it didn't feel as good as the primary car, but we were kind of a long ways off when we went out there just to shake it down and get some laps on it," Busch added. "Starting in the back, we'll definitely tighten up a heck of a lot more than we were planning on doing to start the race just being in that much traffic and then just try to work our way through as best we can. 
"If top-20 is it, then that's it. It doesn't matter, Michigan's not a place I had circled on the list to go win at so let's just make it through tomorrow and carry on."
In good company
Austin Dillon will join Busch at the rear of field. 
Dillon qualified fifth on Friday — the fastest Chevy on the board, However, after running third in Friday's practice, eighth in second practice and fifth in Happy Hour he complained the No. 3 Chevy had "no RPMs". A broken valve spring was the final diagnosis. 
Since Richard Childress Racing aligned Dillon with crew chief Slugger Labbe at Sonoma Raceway seven races ago, the driver has earned two of his three top10s. The move also enabled veteran Gil Martin to work on special projects which has improved the overall performance of the company.
Dillon, who is currently 21st in the point standings, is looking for his first top-five finish of the season. 
"We've had a fast car," Dillon said. "I'm not too worried about it.  Just track position is a lot here. …If we do (have to change engines), we have a fresh piece going into Sunday's race."