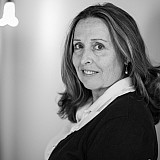 Busch returns to the No. 18 M&Ms Toyota this weekend in the All-Star Race at Charlotte
CONCORD, N.C. — Kyle Busch will return to Sprint Cup action this weekend in the Sprint All-Star Race this weekend at Charlotte Motor Speedway. 
Busch, 30, sustained a compound fracture to his right leg and broke his left foot during a wreck in the NASCAR XFINITY Series opener at Daytona Interntional Speedway on Feb. 21 and has been sidelined for the first 11 races of the season. 
Busch has competed full-time on the Cup tour since 2005. He has 29 career wins, 16 poles, 118 top fives and 178 top 10 finishes.  
Joe Gibbs Racing released the following statement on Tuesday: 
Joe Gibbs Racing driver Kyle Busch has received medical clearance to return to on-track activity beginning with Saturday's NASCAR Sprint Cup Series Sprint All-Star Race at Charlotte Motor Speedway in the No. 18 M&Ms Red Nose Day Toyota.
Busch was injured during an accident in the season-opening NASCAR XFINITY Series race at Daytona International Speedway on February 21 causing him to miss the first 11 NASCAR Sprint Cup Series races of the season.