Get alerts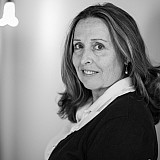 Chaser takes hit in Contender Round.
TALLADEGA, Ala. – A multi-car crash occurred on Lap 103 at Talladega Superspeedway taking Chase contender Kyle Busch out of the race.
The 10-car wreck was triggered Aric Almirola turned J.J. Yeley on the backstretch. Busch was spun by Austin Dillon as he slowed to avoid the wreck.
"We're absolutely killed," said Busch, who was running 28 at the time. "I got hit from behind, we're done. It's everything. I don't even think I can steer it into the garage there's no front steering, whatsoever."
AJ Allmendinger, Ryan Newman, Alex Bowman and Clint Bowyer were also involved.
Busch entered the weekend second in the point standings behind leader Joey Logano. He was scored 43rd after the accident.
After 50 minutes in the garage for repairs, Busch returned to the race, 48 laps off of the pace.