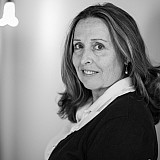 Will the extra seat time in a truck help Kyle Busch's Sprint Cup effort at Kansas Speedway on Saturday night?
KANSAS CITY, KAN. – Even Kyle Busch couldn't believe it.
"I'm a winner at Kansas," Busch said in victory lane after finally conquering the 1.5-mile track in the No. 51 KBM truck on Friday night. "I didn't even know to get here."
Well, that's not entirely true. Busch won a Nationwide Series race for Rick Hendrick in 2007. However, his last three starts in a Sprint Cup car at Kansas Speedway have ended long before the checkered flag waved.
The race here last fall was particularly brutal. Busch entered the weekend third in the standings and trailed point leader Jimmie Johnson by 12 markers. He left 35 points behind and fell to fifth. His first wreck occurred in practice. Busch started the race from the rear of the field and was caught up in Danica Patrick's crash on the first lap. After three pit stops Busch rejoined the race in 40th, wrecked again on Lap 138 and was on the hook on Lap 201.
Certainly the track changed since it was repaved between events in 2012. Prior to that Busch's average finish in his first 10 starts at Kansas was 20th with just two top 10s and 84 laps led. On the new surface, Busch has led just one lap.
That changed on Friday night when Busch led eight times for a total of 104 circuits. Busch believes the transition of driving from day into night will help him acclimate to the first Kansas Speedway Cup race under the lights.
"I think (the truck race) give us a good idea of what the track had and what it had going from daytime to nighttime and what I felt in the truck in practice during the day to the race at night and the grip level so I know what to expect going into the Cup race," said Busch, who rolls off 24th in the 5-hour Energy 400. "It didn't quite widen out as much as I wanted to see it widen out but it was still kind of racy. You could still race side-by-side with guys, but the inside is always treacherous in a truck because of the aero and the side draft and the way you can suck people around.
"Maybe the Cup race will be a little bit different or somewhat the same. Who's to say?"
NOTE: Busch needs to lead 29 laps to become the 15th member of NASCAR's 10,000 laps led club.