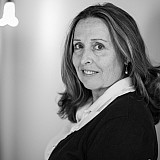 The 2014 Chase: It's all about survival.
KANSAS CITY, Mo. – When have you ever seen Kyle Busch so happy with a third-place finish?
How about never?
But on Sunday at Kansas Speedway, where the driver of the No. 18 Joe Gibbs Racing Toyota could barely get out of his shadow in the past, he posted his first career top five. It was his best finish on the 1.5-mile track since this race in 2006.
No wonder Busch felt like, "I won today."
"I just didn't get champagne and a trophy," Busch said smiling.
Yes, smiling – for a third-place finish. But in the NASCAR's new Chase for the Sprint Cup format, wins don't matter. Drivers just have to be good enough.
Escaping Kansas
For Busch to survive at the track where he had his worst average finish entering the weekend "feels nice", particularly since it resulted in his climb to second in the point standings - a position he hasn't enjoyed all season.
While Busch started last year's Chase second for the first two races, his crash at Kansas proved to be a momentum killer.
But Busch's team had a "solid" game plan entering Kansas – and it paid off.
Dave Rogers, all those guys deserve a lot of credit.

Kyle Busch said of his crew chief and the No. 18 team
"It was just a solid day, solid weekend as a matter of fact coming here with a good car and the guys did a great job listening to my feedback and what I thought I needed in my race car, and we worked on things," Busch said.
"Really helps when we learn something through qualifying and then from there we just used that the rest of the weekend and really made good time and good adjustments and good things from practice into the race, all through the race today.  So M&M's bunch, Dave Rogers, all those guys deserve a lot of credit."
On to Charlotte
Even though he "loves" Charlotte Motor Speedway, Busch expects similar challenges there this weekend. As 1.5-mile tracks go, Charlotte has historically been a much kinder track to Busch over the course of his career. Although he has yet to win a Cup race at the track, Busch boasts 13 top 10 finishes in 21 starts including ninth in May and fifth in last year's Chase race.
Busch is hoping that the team's test at Charlotte last month solidifies his position in the Contender Round so the team has enough cushion entering Talladega – where his average finish of 21.4 is equal to that of Kansas.
Racing is a fickle business.

Kyle Busch
"It's early," Busch said. "Racing is a fickle business.  I can go next week and have the same issues.  We can have something other than what they had happen to us and put us in a bad spot.  We just don't need that. 
"We just need to go next week, have a good week at Charlotte, finish top 10, top 5 if we can, and take a win, sure, but first things first; let's get to finishing top 5 and racing these guys for wins and then we'll go start shooting for wins.
"Another solid week will put us in a good position going to Talladega where guys that had a bad week this week and if they have a good week next week they're still going to be behind us and leaves our situation better come Talladega."