Get alerts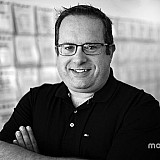 Reigning Sprint Cup Series champion Kyle Busch earned his first pole of the season as Joe Gibbs Racing swept the top three starting positions for Sunday's Good Sam 500 at Phoenix International Raceway.
Busch's pole-winning lap at 138.387 mph came early in the final five-minute qualifying session and Carl Edwards bolted to second place just before the session expired. Their teammate Denny Hamlin was third.
Completing the top 12 in the starting lineup are Kurt Busch, Jimmie Johnson, Matt Kenseth, Kyle Larson, Martin Truex Jr., Joey Logano, Ricky Stenhouse Jr., Jamie McMurray and Ryan Blaney.
Busch said he wasn't sure how he saved his fastest lap of qualifying for his final lap in the final session.
"We just cooled everything back down to make sure we gave it everything we got," said Busch, who earned his first pole of the season and 18th of his career. "We just made a couple of fine-tuning adjustments from what we ran before and it was a tick faster – not much, just a tick."
Busch also won the pole at Atlanta Motor Speedway but his speed was disallowed after his No. 18 Toyota failed post-qualifying inspection.
The final session was stopped briefly when Johnson veered suddenly up the track and slammed into the Turn 2 wall very hard as he was making his second qualifying run in the session. Johnson was not hurt.
The cause of the incident remained a mystery, even to the driver immediately afterwards. "I don't know what happened for sure," he said. "We'll have to get to the bottom of it."
Johnson will be credited with the third starting position but since his team will use a backup car, he will start Sunday's race from the rear of the field.
Round 2
JGR also swept the top three positions in the second round of qualifying. Hamlin led the way in the 10-minute session with a fast lap of 138.042 mph. Kyle Busch was second fastest and Edwards was third.
Also advancing to the third round were Logano, Kenseth, Kurt Busch, Kyle Larson, Johnson, McMurray, Truex, Stenhouse and Blaney.
Among the notables who failed to move on to the final round were Kevin Harvick, a seven-time winner at Phoenix; last week's race winner, Brad Keselowski; and rookie Chase Elliott.
Kurt Busch's crew chief, Tony Gibson, said the No. 41 team would need to do some work on the car's chassis in preparation for Sunday's race.
"It was ugly tight," Busch said after his second round run.
Matt DiBenedetto was 23rd fastest, but that will mark his second top-25 start in four races this season.
Round 1
Kurt Busch, who was fastest in Friday's only practice session, backed it up by posting the fastest speed in the first 20 minute session of qualifying (137.536 mph). He did not come close to matching his fastest speed in practice however (138.846 mph).
Truex was second-fastest, Kahne was third, Johnson was fourth and Blaney was fifth.
On his first lap out, Ty Dillon, substituting for driver Tony Stewart this week, slapped the wall with the right-rear of his No. 14 Chevrolet. The team was expected to repair the damage.
Shortly thereafter, as Kahne was coming off Turn 4, smoke began pouring out of the front cowl of his No. 5 Chevrolet. It was an unusual scene as there were no flames present and it didn't appear to be the engine that was in distress.
A TV report after the first round said the No. 5 team suffered a failure of its electronic fuel injection system and it would need to swap out engines.
Kahne's speed was good enough to advance to Round 2, but because his car couldn't run, he claimed the 24th starting position (last in Round 2). Because he changed engines, however, he will have to start from the rear of the field.