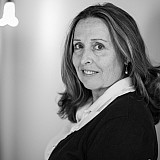 Busch says recovery occurred quicker than expected
CONCORD, N.C. — Kyle Busch has been medically cleared to compete in the Sprint All-Star Race this weekend.
Following an 11-race absence from the Sprint Cup Series tour after the 30-year-old Joe Gibbs Racing driver sustained a compound fracture to his right leg and a broken left foot during the NASCAR XFINITY Series season opener at Daytona on Feb. 21, Busch will pilot the No. 18 M&Ms Toyota at Charlotte Motor Speedway. 
Busch's progress came quicker than he expected. After working out three to four times a week during his rehabilitation, he was cleared to get out of the boot that protected his foot two weeks ago and cleared to race on Monday — the same day he sent a letter stating he was ready to return. 
Busch acknowledged that he still feels some pain and he's not 100 percent yet, but he's adds "a number of drivers have raced in more pain that I have." He intends on having Erik Jones stand by as a precautionary measure, but as of Tuesday Busch expected to "race the entire time".
"I feel like I'm well-ready to go," Busch said. "The cardio aspect is there and the physical aspect is all there. I don't foresee there being any setbacks in that regard."
The road to the Chase
Busch has not received confirmation from NASCAR on whether he would receive a Chase for the Sprint Cup waiver which would enable the driver to forego the rule of being top 30 in the point standings in order to be eligible and simply allowing the driver to qualify with a win. However, he adds there's been significant dialog between Busch's team and the sanctioning body.
"I'm not aware that there's been a decision made at this point," Busch said. "As I mentioned last month, I'd love to race for a win and a spot in the Chase.  I think the top 30 rule makes a lot of sense.
It was a tough challenge to get myself back into race‑able condition

Kyle Busch
"But for me, in my mind, it was intended for someone in my situation that has a car, sponsor and team that was set to run the entire year for a championship.  I think it was set up to keep guys from being able to grab a win at a road course or restrictor plate track or something like that.      
"We'll see what happens.  That's in their hands.  We'll see what the decision is."
Why the All-Star Race?
Busch selected the All-Star Race for a number of reasons but primary the shortness in length and the format.
"I felt like was a good idea just based of the fact of being able to get in, get behind the wheel, being able to go 200 miles an hour again, get a small taste of it, make sure everything is good, the body is good, everything is fine, which I anticipate it to be.
"If there's things I need to work on, maybe I can work on during the week to get myself a little bit more prepared for the 600 coming up to the longest one. I definitely would have said coming back for the 600 is going to be really, really tough.  That's why I feel like the All‑Star Race is the perfect advantage to be able to come back."
Baby steps
Busch admits his wife Sam "was everything I could have asked for when coming back from this injury" but perhaps not entirely ready for him to return to racing with the couple's first baby due on May 22.
Although Busch's Daytona crash ranks as the worst of his career, working to return to racing — both physically and mentally — has been one of the greatest challenges of his career. Busch credits the doctors he worked with in expediting the healing process. 
"It was a tough challenge to get myself back into race‑able condition," Busch said. "Obviously, you want to be back as soon as you can be.  Things will only happen so fast. I feel like this is a great accomplishment for myself, for nobody else but myself, just to be able to come back as quickly as I've been able to.
"I don't know that anybody would have expected the All‑Star Race would have been a place for me to come back when we were laying down in the hospital bed in Daytona and even in Charlotte here just days after the accident.
"It's been good.  It's been a learning experience, that's for sure."
Knocking the rust off
Motorsport.com first reported on May 3, that Busch had tested a late model stock car just to prove he "can handle brake pressures, clutch, all that stuff with the foot, making sure the leg wouldn't tense up or spasm or anything in the racecar being locked in sort of a particular angle."
After running approximately 300 laps at Greenville-Pickens Speedway, he followed up last week with a test at Hickory Motor Speedway with his medical team in tow. Busch said how his body responded was "good". The only issue was not being able to simulate side-by-side racing. Still, one of the biggest challenges for Busch will be racing a road course. But Busch says there are no plans to test on a road course at this time.  
"Thankfully the Sonoma race is another month down the road," Busch said. "I feel like I've made more progress every day.  The last two weeks has been really good progress.  If I look at it week‑to‑week, I've done a really good job of healing and feeling better.  I can only imagine maybe getting back into the rhythm of things, being back in the car, walking more and more.  All of that's just going to continue to get better.
Ready to win
Busch said the biggest thing he missed during his absence was "being able to hold up trophies". Particularly after watching his Joe Gibbs Racing teammates Matt Kenseth and Denny Hamlin hoist hardware at Bristol Motor Speedway and Martinsville Speedway earlier this year. 
"Besides those races that they've won, it may look like we've struggled a little bit as an organization," Busch said. "I'm excited to be able to get back behind the wheel of my No. 18 M&M Camry and being able to work with Adam Stevens, who this whole year was supposed to be him and I teaming up, getting ready, getting used to each other, which now we're 10 or 11 weeks behind schedule.
"Really missed my team, just the guys there, being able to be with them each and every weekend. Of course, spending the weekend in the motorhome, being there with Samantha and everything else."
Busch, 30, has 29 wins, 16 poles, 118 top fives and 178 top 10 finishes since he made his debut in the Sprint Cup Series in 2005. The self-proclaimed "King of the Minors" has earned 112 victories between NASCAR XFINITY and Camping World Truck tours. 
Although Busch lost 11 weeks behind the wheel of a race car, one thing that has never wavered is the driver's desire.
"I've never lost any of my inhibitions of wanting to go back or be just as successful as I was before," Busch said. "That's all still right here. That's actually why we're trying to get back in for the All‑Star Race, then we're going to go and run the rest of the year, see if the success can't continue like it had before the crash, that we're able to run consistent enough to get ourselves in the top 30 in points, maybe get a win in order to get ourselves Chase‑eligible. 
"We'll count on NASCAR or wait on NASCAR's ruling for that eligibility status."