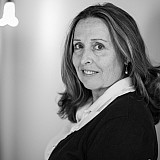 New aero package plays into Rowdy's hands at Kentucky Speedway.
Kyle Busch continued to prove his case as Chase for the Sprint Cup contender at Kentucky Speedway on Saturday night. 
Busch, who returned to competition seven races ago after missing the first 11 events of the season following a violent crash at Daytona, earned his second Sprint Cup victory in the last three weeks.
"Woo, hell yeah boys," Busch said as he crossed the line for his 31 career Cup win. "Awesome job, awesome."
Busch took the lead for the first time on Lap 34. And if there was any question whether the new lower downforce aerodynamic package would suit Busch's style, his ability to lead four times for a race-high total of 163 laps, was proof. Busch was brilliant as he battled Joey Logano for the lead in the closing laps. 
When polesitter Kyle Larson slapped the Turn 2 wall on Lap 221 to ignite a record 11th caution at Kentucky, Denny Hamlin took the lead. But it was short-lived as the No. 22 Team Penske Ford passed the No. 11 Toyota for the lead on Lap 225 and brought Busch with him. 
Although Logano appeared to have the car to beat, Busch found the fast line around the top. By Lap 242, Logano's lead was cut to 0.352-seconds and over the next three laps, Busch reeled him in and passed him at the line on Lap 248. Busch expanded his advantage and held the point to the finish. 
It was a great race car to move all around the racetrack. What a blast.

Kyle Busch
"This team did it for me," Busch said. "Awesome stops all day to keep us up front. It was a great race car to move all around the racetrack. What a blast. I know I won but so far so good, I like the new aero package. It seemed like you weren't stuck.
"Logano kind of moved up and blocked my lane and with the old package, it would have stalled out. You would have been stuck behind him. This one here I could move around. I went back to the bottom, made a move on him and passed him low. So, great racing there with about 10 to go, that was fun with Joey. But we were right there on that Crispy edgy." 
Logano, Hamlin, Carl Edwards and Matt Kenseth rounded out the top-five finishers. While Logano was disappointed with finishing second, he too was pleased with the new package. 
"We tried," Logano said. "We tried really hard but Kyle was able to figure out the top before me, I didn't want to loose the gap I had from him by trying to find speed. But second always hurts.
"I think it improved the racing, I thing the effect of being behind a car was less. Clean air is always king, but when you were behind a car it was less."
Busch entered the weekend 37th in the point standings — 128 points outside of 30th-place. With his second victory of 2015, Busch moved up to 35th in the Sprint Cup standings and 87 points behind with eight races to decide the Chase field. 
That right there is what we're going to have to do — just score as many points as we possibly can — and score those wins," Busch said. "That's what's going to get us where we need to be. We led the most laps and we won the race. That's all we can score. But we'll continue to push on and drive and try to strive to put ourselves in the top 30."