Get alerts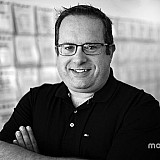 Kyle Busch was one of NASCAR's rising stars not all that long ago but he is no fan of the sanctioning body's marketing push behind its new faces in the Monster Energy NASCAR Cup Series.
During Tuesday's Charlotte Motor Speedway Media Tour, Busch was asked if he was bothered by the sport's emphasis on a younger generation of drivers.
In typical Busch fashion, he didn't mince words.
"It is bothersome. We've paid our dues, and our sponsors have and everything else, and all you're doing is advertising all these younger guys for fans to figure out and pick up on and choose as their favorite driver," he said.
"I think it's stupid. But I don't know, I'm not the marketing genius that's behind this deal. You know, I just do what I can do, and my part of it is what my part is."
Busch, now 32, became NASCAR's youngest pole winner in a Cup series race at 19 years and 317 days, when he won the pole at Fontana, Calif., in 2005. He holds the record for the most wins (five) in an Xfinity Series rookie season (2004), as well as being the youngest driver to qualify for the Cup series playoffs, in 2006.
Busch, who owns 183 victories across NASCAR's three national series, said he does understand one benefit the younger drivers have – most are single and have a lot of extra time on their hands
"Probably the younger guys are bullied into doing more things than the older guys are because we say no a lot more because we've been there, done that and have families, things like that, and want to spend as much time as we can at home," he said.
"You know, maybe that's some of it. But you know, some of these marketing campaigns and things like that, pushing these younger drivers, is I wouldn't say all that fair."
Rookie William Byron, who will drive the No. 24 Chevrolet at Hendrick Motorsports in the Cup series this season, said he believe the change is "all relative."
"When new guys come in, it's kind of a fresh thing to talk about," he said. "We're ultimately going to have to prove ourselves out on the race track and do things that show we are capable of being part of this sport.
"I think that's going to show over time and hopefully a couple of us young guys can win some more races."