Subscribe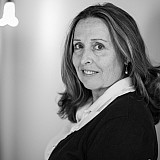 Three car incident collects All-Stars Busch and Logano
CONCORD, N.C. – Kyle Busch started the Sprint All-Star Race on the front row, but the Candyman's evening ended after just 25 laps.
Busch made contact with Clint Bowyer in Turn 3 at Charlotte Motor Speedway on Saturday night and collected Joey Logano in the process. While Bowyer was able to continue the race, Busch and Logano were finished for the night.
"Had a good run through (turns) one and two and off turn two," Busch said. "Kurt (Busch) got real bottled up on the outside and slowed down so I knew I was clear to go to the bottom and swoop down and try to get underneath Bowyer. When I did, he blocked me and I hit him and he got squirrely and then I was still under him and it hit me and turned me around the wrong way on the backstretch and got in the outside wall.
"Hate that we're out this early, but you're trying to race hard and protect that average finish that you're supposed to have for the last segment and trying to pass as many cars as you can and I was going to have two right there getting into turn three. Those are the opportunities you have to take in the All-Star."
Busch finished 21st out of 22 entries. Logano, who was scored 22nd, wasn't sure what happened.
"They were just crashing in front of me," said the Team Penske racer. "I thought he was gonna stay up by the wall and he started coming down and I was in the wrong spot and I couldn't get low enough quick enough as quick as he was coming down. I wish I would have turned back to the right and maybe I could have gone back to the outside of him, but once he started coming down you're kind of aimed right at him unfortunately and it killed our Shell/Pennzoil Ford, so we don't get to have any fun tonight."
"It's unfortunate, but there are no points so nothing lost tonight and we'll just go get 'em in the 600 next week."