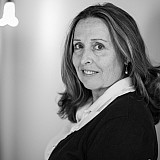 Stewart-Haas Racing drivers top the speed chart in all three time trial rounds.
Kurt Busch earned the pole for the Axalta 400 with a lap of 177.599 mph in qualifying at Pocono Raceway on Friday. 
It was his second pole at the Tricky Triangle, his third in 2015 and Busch's 19th career Sprint Cup pole overall.
"It felt like there were six corners out there today on how hard I was working," said Busch, who has two career wins at Pocono. "I actually didn't feel connected to the car and then we had the wrong gear ratio and the transmission in third gear and we just had to deal with it -- maybe it's the right one now. So there was so much disconnect right when we first got here that we had to drop back and reboot."
Busch's team turned to his former crew chief Daniel Knost for last year's set up and the car came to life.
"Today was a big group bonding day and a strength-building day on what this 41 team can do together," Busch added. "To be so far off at the beginning and to be here with the pole and to have the track position and the pit box and everything that goes along with starting first, it's an incredible day."
Carl Edwards, whose lap (177.550 mph) was 0.014-seconds slower than Busch, will share the front row with the No. 41 Haas Automation Chevy. 
"This is what we needed," Edwards said. "This was good."
Martin Truex Jr. (177.522mph), Jeff Gordon (177.211 mph), Kevin Harvick (177.200 mph), Austin Dillon (176.526 mph) and Brad Keselowski (175.697 mph)rounded out the top seven qualifiers — and were the only drivers to earn a time following a miscue by Denny Hamlin.
Hamlin spun out at the four minute mark but by the time NASCAR put the race under caution, only 39-seconds remained in the session.
"I was just going for it," Hamlin said. "I thought I had a Fed Ex Camry that could go for the pole." 
Joey Logano, Kasey Kahne, Kyle Busch and Jimmie Johnson had yet to take a lap prior to Hamlin's incident and reverted to their second round speeds. 
Despite Harvick qualifying fifth, the crew was forced to take the final pit selection as part of a P1 penalty that was issued to the No. 4 Stewart-Haas Racing team this week they received written warnings in the last two points races prior to Pocono.
The second round
Harvick posted the fastest lap during the second round of time trials — 177.708 mph (50.645-seconds). Denny Hamlin (177.676 mph) was second fast followed by Jimmie Johnson (177.385 mph), Kyle Busch (177.193 mph), Austin Dillon (176.803 mph) and Joey Logano (176.800 mph).
Martin Truex Jr., Carl Edwards, Jeff Gordon, Kurt Busch, Kasey Kahne and Brad Keselowski all transfered to the final round. 
Defending race winner Dale Earnhardt barely missed transferring to the third session. Earnhardt said he chopped the entry in first turn on the first lap and racked up his result to driver error. 
"We had pretty good speed in practice," said Earnhardt, who will start 20th. "The driver just didn't do a good job."
The first round 
Harvick topped the first round with a lap of 177.539 mph followed by Kyle Busch (177.452 mph), Jeff Gordon (177.427 mph), Carl Edwards (176.965 mph) and Denny Hamlin (276.940 mph). 
Austin Dillon, Martin Truex Jr., Ryan Newman, Jimmie Johnson, Casey Mears, Joey Logano and Kasey Kahne rounded out the top 12 in the first session. Earnhardt Jr., was 13th. 
Greg Biffle made a last dash attempt to break into the top 24 and earn a transfer spot, but NASCAR said he did not take his lap in time. Although he posted the 22nd fastest lap on that late session run, the No. 16 will start 26th. 
"I guess our timing and scoring is different from their's," Biffle said. "But they said I missed it by point five."
Starting Grid
 Pos.

 No. 

 Driver 

 Car / Engine 

 Time 

Margin 

1

41 

Kurt Busch

Chevrolet

50.676

-

2

19 

Carl Edwards

Toyota

50.690

0.014

3

78 

Martin Truex Jr.

Chevrolet

50.698

0.022

4

24 

Jeff Gordon

Chevrolet

50.787

0.111

5

4 

Kevin Harvick

Chevrolet

50.790

0.114

6

3 

Austin Dillon

Chevrolet

50.984

0.308

7

2 

Brad Keselowski

Ford

51.146

0.470

8

11 

Denny Hamlin

Toyota

50.654

-0.022

9

48 

Jimmie Johnson

Chevrolet

50.737

0.061

10

18 

Kyle Busch

Toyota

50.792

0.116

11

22 

Joey Logano

Ford

50.905

0.229

12

5 

Kasey Kahne

Chevrolet

51.116

0.440

13

31 

Ryan Newman

Chevrolet

51.126

0.450

14

1 

Jamie McMurray

Chevrolet

51.135

0.459

15

42 

Kyle Larson

Chevrolet

51.153

0.477

16

27 

Paul Menard

Chevrolet

51.167

0.491

17

17 

R.Stenhouse Jr.

Ford

51.224

0.548

18

13 

Casey Mears

Chevrolet

51.232

0.556

19

20 

Matt Kenseth

Toyota

51.273

0.597

20

88 

D.Earnhardt Jr.

Chevrolet

51.292

0.616

21

55 

David Ragan

Toyota

51.306

0.630

22

10 

Danica Patrick

Chevrolet

51.478

0.802

23

15 

Clint Bowyer

Toyota

51.654

0.978

24

9 

Sam Hornish Jr.

Ford

51.778

1.102

25

43 

Aric Almirola

Ford

51.490

0.814

26

47 

A.J.Allmendinger

Chevrolet

51.496

0.820

27

16 

Greg Biffle

Ford

51.522

0.846

28

14 

Tony Stewart

Chevrolet

51.531

0.855

29

33 

Ty Dillon

Chevrolet

51.630

0.954

30

51 

Justin Allgaier

Chevrolet

51.715

1.039

31

46 

Michael Annett

Chevrolet

51.762

1.086

32

40 

Landon Cassill

Chevrolet

51.792

1.116

33

6 

Trevor Bayne

Ford

51.815

1.139

34

7 

Alex Bowman

Chevrolet

51.900

1.224

35

38 

David Gilliland

Ford

52.184

1.508

36

34 

Brett Moffitt

Ford

52.193

1.517

37

23 

J.J. Yeley

Toyota

52.329

1.653

38

98 

Josh Wise

Ford

52.360

1.684

39

35 

Cole Whitt

Ford

52.401

1.725

40

26 

Jeb Burton

Toyota

52.748

2.072

41

83 

Matt DiBenedetto

Toyota

53.116

2.440

42

32 

Travis Kvapil

Ford

53.216

2.540

43

62 

Brendan Gaughan

Chevrolet