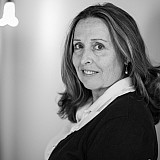 Sanctioning body reacts to supplemental civil disposition released from Kent County Family Court.
DAYTONA BEACH, Fla. – The Charlotte Observer is reporting that NASCAR has suspended Kurt Busch on Friday following the release of the Kent County (Del.) Family Court findings and the conclusion in the case of Patricia P. Driscoll v. Kurt Busch where Driscoll petitioned and received an order of protection from abuse.
David W. Jones, Commissioner of the Family Court of the State of Delaware cited "Applicable Law – 10 Del. C. Sec. 1044(b) provides that if the Court finds by a preponderance of the evidence that the alleged domestic violence has occurred, the Court shall enter an Order of granting any appropriate relief, including but not limited to, restraining the respondent from committing further acts of domestic violence, restraining the respondent from contacting or attempting to contact the petitioner, ordering respondent to participate in treatment or counseling and/or any other reasonable relief necessary or appropriate to prevent or reduce the likelihood of domestic violence."
The opinion stated that the evidence presented at trial showed "that it is more likely than not" that Busch "committed an act of abuse" against Driscoll "by manually strangling (her) with his left hand on her throat, while placing his right hand against her chin and face, causing her head to forcefully strike the interior wall" of Busch's motor coach on Sept. 26, at Dover.
She said, he said…
The 26-page report offered descriptions of "The Parties", spoke of "The Allegations", offered Driscoll's then Busch's "Version(s) of the Alleged Incident" and then addressed the credibility of each version.
To offer a timeline, a fight ensued between the estranged couple after the New Hampshire race on Sept. 21. Despite plans for a holiday, Driscoll abandoned Busch in Boston. Six days later, the alleged incident took place on at Dover International Speedway after Driscoll trespassed into Busch's motor home with her young son.
Driscoll alleges that Busch verbally abused her and smashed her head three times against the wall, which he denies.
Busch claims that Driscoll's actions are "an effort to extort money from him and to ruin his public image and damage or destroy his racing career."
The official findings
After four days of testimony heard on Dec. 16and 17 and Jan. 12 and 13, the court found Driscoll's version more believable "based upon her demeanor when required to recall and describe the alleged acts of abuse, the absence of motive to falsify when she initially disclosed the alleged abuse moments after the events in a manner consistent with her trial testimony, the fact that her testimony regarding those events is corroborated by documentary evidence, including photographs of her injuries and text communications between the parties both before and after the incident and between herself and others after the incident, the fact that her testimony regarding those events is corroborated in important respects by the credible testimony of other witnesses and based upon the Court's findings that her version of the event is believable given the totality of the other evident admitted at trial."
Busch, 36, drives the No. 41 Haas Chevrolet for Stewart-Haas Racing. He won the Sprint Cup Championship in 2004, has 25 career wins, 16 poles, 106 top fives and 201 top 10 finishes. He finished 12th in the Sprint Cup point standings last year.
NASCAR statement
"Given the serious nature of the findings and conclusions made by the Commissioner of the Family Court of the State of Delaware, NASCAR has indefinitely suspended driver Kurt Busch, effective immediately. He will not be allowed to race or participate in any NASCAR activities until further notice."
"Kurt Busch and his Stewart-Haas Racing team are fully aware of our position and why this decision was made. We will continue to respect the process and timetable of the authorities involved."
"NASCAR has made it very clear to our entire membership and the broader industry that any actions of abuse will not be tolerated in the industry. I want to make it clear that any inference that there is a culture or tolerance for this type of behavior is patently false."
Kurt Busch has not appealed the decision but should he decide to, the sanctioning body would expedite the process in order to come to conclusion prior to race day.
Chevrolet statement
"Chevrolet has suspended its relationship with Kurt Busch indefinitely. We will continue to monitor the events surrounding Mr. Busch and are prepared to take additional action if necessary."
Motorsport.com's calls to Kurt Busch were not immediately returned. Regan Smith is on standby to drive the No. 41 car.
Stewart-Haas Racing statement
"We understand NASCAR's position regarding Kurt Busch and accept their decision. We are in the midst of finalizing our plans for the Daytona 500 and we will announce those details as soon as we're ready."
Patricia Driscoll statement
"For victims of domestic violence there are no 'victories.'  My only hope is that the pain and trauma I suffered through this process will help other victims find their voice. Unfortunately we live in a culture where stories like mine are often swept under the rug out of fear and with the knowledge that for every person who shows empathy many more will seek to disparage the victim. It is bad enough to endure the actual physical abuse but the verbal attacks that follow when a victim speaks up are sometimes just as painful."
"Today NASCAR took an important step and deserves to be commended. The next steps are to develop a thorough process and policies that reenforce the organization's position it took today:  Domestic violence will not be tolerated in NASCAR." 
More Stories
Nick DeGroot contributed to this story