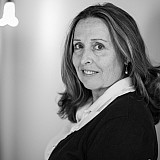 The No. 41 benefits from rain-shortened race as Kurt Busch collects his 27th career victory.
Through rain and wrecks and a backup car, Kurt Busch survived to win the Quicken Loans 400 on Sunday. 
The first 51 laps of the race were stalled by two red-flagged segments lasting two hours and 10 minutes at Michigan International Speedway. With rain appearing imminent on Lap 129, the No. 42 Chip Ganassi Racing team elected to keep Kyle Larson on the track despite running low on fuel. 
But Mother Nature had a different plan.
"You can never challenge Mother Nature," Busch said. "She's in charge."
Crash on Friday, win on Sunday
As the race went green, Busch, who destroyed his primary car in the first practice on Friday, lined up third and pushed Larson to the lead. Larson held onto the point for three laps before until he was forced to pit for fuel and relinquished the lead to Busch. The No. 41 Haas Automation Chevy led just six laps until rain drenched the track and NASCAR called the fifth and final caution.
"It was definitely a challenge, it wasn't easy, but I have a great group of guys behind me," said Busch, who scored. "It's amazing when you have team chemistry at the level we do.
"It's a team combination all the way around. Tony Gibson (crew chief) led these guys through a back-up car. And the pit crew was there, giving their best. It's an unbelievable feeling to know what we went through, paced ourselves, and found the lead toward the latter part of the race when the rain came in."
For Busch, it was his second win of 2015, his 27th career Sprint Cup win overall and his third victory in 20 starts at Michigan International Speedway. Busch, who missed the first three races of the season, moved up to 11th in the point standings and third on the Chase grid. 
Best of the rest
Dale Earnhardt Jr., Martin Truex Jr., Matt Kenseth and Joey Logano rounded out the top five. 
Defending Sprint Cup champion and points leader Kevin Harvick had a brutal day. Although he led the most laps (63), a tire stem broke after he pitted from the lead after Lap 119. Harvick was forced to pit again and dropped to 35th, two laps off the pace. Harvick finished 29th and ended his run of top 10s. 
That wasn't the case for last weeks winner Truex. The No. 78 Furniture Row Chevy posted its; 14th top 10 of the season in the first 15 races — the first driver to do so since Richard Petty in 1969. 
"Awesome race car and another great job by the team," Truex said. "Just missed it a little bit today, but really proud of our season, really proud to have obviously my name mentioned next to Richard Petty, The King, is pretty special, so thankful for my team and what they've done this year, and hopefully we'll keep this thing rolling."
Larson, who led the Quicken Loans 400 twice for a total of seven laps, salvaged a 17th-place finish. After returning to the track, he told his crew chief Chris Heroy, "I applaud you for trying, Shine."