Subscribe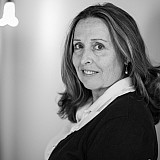 Kurt Busch continued his speedy ways at Phoenix International Raceway on Friday.
In the closing minutes of the first practice for Sunday's Good Sam 500, Busch, who earned the pole last weekend at Las Vegas Motor Speedway, posted the fastest lap of the session — 138.846 mph. 
"I think I hit a mystery lap," Busch said after a mock qualifying run. "I don't know if I could repeat that." 
Busch, who performed the Goodyear tire test here last October, was grateful the team returned to the track in race condition to start the practice. However, most cars reported loose conditions and acknowledged "the lower downforce makes these cars really slippery to drive."
Denny Hamlin (138.467 mph), Joey Logano (138.254 mph), Martin Truex Jr. (138.132 mph) and seven-time Phoenix winner Kevin Harvick (138.074 mph) rounded out the top-five competitors in single-lap runs.
The favorite 
"It's obviously been a great race track for me personally, but really for the last two years at Stewart-Haas Racing it's been phenomenal," Harvick said. "We have won three of the four races and got beat by the rain in the last one.  All-in-all it's been a lot of fun to come here.
Harvick agreed with his teammate that the low-downforce aero package will make the cars a handful for the drivers on Sunday. 
"It's definitely going to be different," Harvick added. "I think the temperature is exactly what everybody would want to see with what the rules package is with the low downforce, the softer tire.  
"Hot weather should make for some ill handling cars to drive. I think as drivers and as a sport that is really what we are all looking for.
Carl Edwards (137.968 mph) was sixth-quick followed by Aric Almirola (137.804 mph), Kyle Busch (137.715 mph), Jimmie Johnson (137.489 mph) and Ricky Stenhouse Jr. (137.462 mph).
Almirola recovered from a small oil overflow on the No. 43 Ford early in practice which delayed the session. 
Only two cars completed 10 Consecutive Lap runs — Jamie McMurray and Danica Patrick. McMurray averaged 133.409 mph while Patrick managed an average speed of 131.236 mph over the 10-lap run.  
CLICK HERE for complete session results