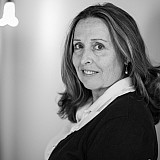 Former champion is focused on getting back to racing.
CHARLOTTE – Kurt Busch described his time out of the No. 41 Haas Automation Chevy as "torture".
The 2004 champion, who was reinstated by NASCAR on Wednesday and will compete in this weekend's Sprint Cup race at Phoenix International Raceway this weekend, understands why the sanctioning body suspended him following allegations of domestic abuse by his former girlfriend.
However, Busch continues to maintain his innocence in the matter and looks at the opportunity to return to racing as the first step to putting the ordeal behind him.
It means the world to me to be back in the car.

Kurt Busch
"It means the world to me to be back in the car," Busch said. "It's been a tough situation the last few months, but I've gone through this with confidence, knowing that I know the truth, that I never did any of the things that I was accused of. It was a complete fabrication.
"It's unfortunate to have my personal life tossed over and it affected my business life. But I can't wait to get to the track, see my team, shake their hands and say thanks for their support."
The suspension
Busch was sidelined for three races following the issuance of a protective order from Kent County (Del.) Family Court on Feb. 16 and subsequent opinion of Commissioner David W. Jones on that following Friday. Last Thursday, the Delaware Department of Justice announced that no criminal charges would be brought against Busch after their investigation "determined that the admissible evidence and available witnesses would likely be insufficient to meet the burden of establishing beyond a reasonable doubt that Mr. Busch committed a crime during the September 26th incident."
Busch understands the issue of domestic abuse is "very serious". Since the allegation occurred four months ago, Busch and his legal team have fought tirelessly to clear his name and plan to appeal the Jones' earlier decision. He acknowledged, "There are no winners" in this case and Busch will allow his attorneys to continue the appeal while he concentrates on racing.
The important factor is that what I was accused of was a complete fabrication.

Kurt Busch
"The important factor is that what I was accused of was a complete fabrication, and I never wavered through this whole process because of the confidence in the truth, and I had the support from Gene Haas and everybody at SHR, and that's where my focus has been," Busch said.  "It's been on the racing side of it, and I never lost that confidence and that drive, and so it's a humbling experience, but it's made me more focused and determined."
The Road back
Busch used his suspension productively. He participated in NASCAR's Road to Reinstatement program which he described as "a roadmap" that "created such a good foundation" to use that Busch "wishes (he) would have done it sooner".
Still, the most difficult part of his journey – as is the case with any racer – was watching someone else behind the wheel of their car. In Busch's case it was particularly excruciating missing the Daytona 500 and not be able to race in front of his hometown fans at Las Vegas last weekend.
Still, Busch is grateful that NASCAR not only reinstated him but allowed him to compete in the Chase for the Sprint Cup. He knows with the support he's received from team owners Gene Haas and Tony Stewart, along with crew chief Tony Gibson and his teammates on the No. 41, that he'll have a fighting chance come September.
I believe I've got cars that are capable of winning races, now I've just got to go out there and do my job.

Kurt Busch
"Kevin Harvick is a winner already this year," Busch said. "Him and Rodney Childers have gone above and beyond what we all expected them to do here, and with Tony Gibson, he has that team in place, and we proved that at the end of last year with our top finishes of the year those last three races.
"I hoped to start off this year in that same pattern, and my start is a little late.  It's at Phoenix.  So I'm looking forward to it.  I believe I've got cars that are capable of winning races, now I've just got to go out there and do my job."
Farewell, Outlaw...
When Busch returns, he will do so sans "The Outlaw" moniker over his door. While Busch says NASCAR Chairman Brian France suggested not to alter his hard-charging ways inside of the race car, it might be time to consider throttling back once he climbs from the cockpit.
"Talking with Brian France and going through this road, he told me, he says, don't change," Busch said. "Don't be the person that's different in the car, but be a different person outside of the car, and so Brian said, go be yourself in that car.  That's what we really love.  We love Kurt Busch behind the wheel.  Go out there, use that passion, go for those wins, and that's my focus is to be humble through this whole process but let actions speak louder than words.
"My reputation will iron itself out in whichever way that it is, but my focus is the race car, and as I move forward, I'm putting my signature above the door of the car, and I'm proud to have my signature on the side of a car that Gene Haas has and to carry his name into victory lane."