Get alerts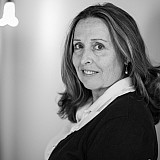 Former Sprint Cup Champion cooperates with ongoing investigation.
Kurt Busch has been questioned by the City of Dover Police Department in connection with allegations of domestic assault by his former girlfriend Patricia Driscoll.
Public Information Officer Cpl. Mark A. Hoffman confirmed to Motorsport.com that the meeting took place on Tuesday as part of the Dover P.D.'s ongoing investigation.
The alleged assault took place on Sept. 26 during NASCAR weekend at Dover Downs Speedway. Busch has not been charged at this point, and NASCAR has opted to take no action in the matter to date, preferring to let the process play out.
Busch completed his first season in the No. 41 Haas Automation Chevy for Stewart-Haas Racing with an 11th-place finish on Sunday at Homestead-Miami Speedway. He finished 12th in the final 2014 Sprint Cup point standings.
Driscoll is the CEO of Frontline Defense Systems and president of the Armed Forces Foundation.