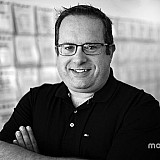 Kurt Busch, who has one win in 30 career starts at Charlotte Motor Speedway, led the way in Friday's first Sprint Cup practice session.
Busch, who will start sixth in Saturday night's Bank of America 500, posted the fastest average single-lap speed at 188.772 mph.
Carl Edwards was second-fastest, Ryan Newman was third, Martin Truex Jr. was fourth and Joey Logano was fifth.
Nine of the 12 drivers still competing in the championship Chase ranked in the top-10 in the practice session. There were two notable absences – last week's race winner, Kevin Harvick, was 26th-fastest and Jeff Gordon was 32nd fastest.
When it came to five and 10-lap averages, Jimmie Johnson – who was eliminated from championship contention last week at Dover, Del. – led the way. Johnson has seven career wins at Charlotte, including three in the track's fall race.
Johnson, Kyle Busch and Dale Earnhardt posted the fastest five-lap averages while Johnson, Kyle Busch and Kurt Busch were the top three in 10-lap average speed.
Practices are a difficult judge of race performance this weekend as most of the practice time available takes place during the day while the race itself takes place at night under the lights.
CLICK HERE for complete practice results