Subscribe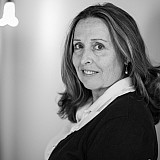 Busch is one of three former champions among the top-five fastest on Saturday.
CONCORD, N.C. — Kurt Busch topped the speed chart in second practice for the Coca-Cola 600. 
Busch posted a fast lap of 192.644mph in the opening circuits at Charlotte Motor Speedway on Saturday morning. The driver of the No. 41 Haas Chevy ran a total of 36 laps in the 55-minute session. 
"It's a dramatic change, it doesn't do one thing better or another thing significantly worse," said Busch following his last run. "It upsets the combination of other things we have going on." 
"We'll get a good game plan together for this last practice session," replied crew chief Tony Gibson.  
Busch earned his only Cup win at Charlotte Motor Speedway in this race in 2010.
Matt Kenseth, who earned the pole for Sunday's race, was second fast, followed by seven-time Charlotte winner Jimmie Johnson, David Ragan and Brad Keselowski. 
The only drama in the session came 40 minutes into practice when Ragan lost control of the No. 55 Toyota coming off of Turn 4 and into the grass. After the crew looked over the car, one of his teammates radioed, "It doesn't look like it bent anything up."