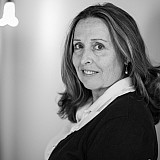 Erik Jones closes out final practice in the No. 18 Toyota, will stand by for Kyle Busch on Sunday.
CONCORD, N.C. — Kurt Busch swept Saturday's practices for the Coca-Cola 600.
Busch laid down a lap of 188.653 mph in Happy Hour at Charlotte Motor Speedway. 
"Too tight in, too loose off," Busch said on his final run. "The car has too much tightness on entry and looseness on exit — disconnect right now with that change."
Busch completed 52 laps. Jamie McMurray ran a practice-high 54 laps but could only muster the 19th fastest time. 
Kasey Kahne (187.052mph), Paul Menard (186.897mph), Greg Biffle (186.942mph) and polesitter Matt Kenseth (186.780mph) rounded out the top-five in speed.
Kahne posted the Best 10 Consecutive Lap Average in Happy Hour - 184.632 mph, followed by Denny Hamlin, Kyle Larson, Brad Keselowski and Jimmie Johnson.
Erik Jones logged laps in the No. 18 Joe Gibbs Racing Toyota for Kyle Busch at the end of Happy Hour. While Busch is expected to race the entire 600 miles on Sunday, Jones will stand by as a precaution. After the team switched seats in the Busch's car, Jones climbed in the car with five minutes remaining in practice. 
"We're going to run this out," the No. 18 crew told Jones. "Get a good feel for it, that's all we need to do."
Jones ran about 12 laps, thanked the crew and wished them luck in the Cup race. The No. 18 was 17th quick on the speed chart.
Martin Truex Jr., Ryan Blaney, Brad Keselowski, Carl Edwards and Kevin Harvick rounded out the top 10. Harvick has won two of the last four races at Charlotte — including last fall.