Get alerts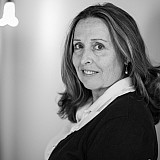 Kurt Busch has won two races this season, has led over 700 laps, is the teammate of reigning series champion Kevin Harvick, and yet, very few people are talking about the No. 41 going into the 2015 Chase.
Kurt Busch doesn't mind being under the radar. 
If his Chase for the Sprint Cup competitors don't consider him a threat for the title, that's just fine.
My secret weapon is Tony Gibson ...  This is the best chance I've had in many years.

Kurt Busch on title chances
The 2004 NASCAR champion has amassed 27 wins, 114 top-fives and 215 top-10 finishes in 530 starts. And despite missing the first three races of the 2015 Sprint Cup season, he earned the ninth most points prior to the playoffs. With victories at Richmond and Michigan, Busch lined up seventh once the standings were reset.
But despite leading the third most laps (728) this season and having the fourth best average finish (10.9) on the Cup tour, Busch doesn't mind being out of the spotlight.
"That's the best spot where I've felt the most success," Busch said. "Last time we won the championship, I came in ranked seventh — that was when there was seven out of 10 and this time is seven out of 16. But I feel like we're a stronger team and in a better position. 
"My secret weapon is Tony Gibson. It's really good to have his spunk at his age and the wisdom that he has and the drive that he has and for all the things we've been doing together as a team — at Stewart-Haas as well as the 41 car — this is the best chance I've had in many years."
Gibson feels the same way. He's witnessed his driver grow tremendously on and off the track since Busch joined the team with three races remaining in 2014.
Finding the balance on and off the track
"He's matured in the year that I've been with him — and even last year," Gibson said. "I think he realizes he's getting older and there are things besides racing down the road. We've talked about it. I've told him, 'Dude, you have to be happy in your life outside of racing, because eventually this is going to be you past. You can leave a legacy and things you can be proud of, but you need a family to be around — and kids moving forward.'
"I think that's his thought process right now: 'I have to settle down and build a life outside of racing.' I think he's doing that. He's engaged. They're very happy. I don't think I've seen a couple this giddy in a while — they're like a couple of school kids. I think it's great for him. It's made him think about racing and the time he has left in racing and what he wants to get accomplished in that time. He's come a long way."
That's what you have to focus on because you never know when you're going to have a bad race. Something can always happen ... Winning is the most important thing in the Chase.

No. 41 crew chief Tony Gibson
The chemistry with Gibson and his crew is undeniable. In 16 years of racing, Busch's average finish in a season has never been higher. After the fourth different team in five years, Busch has found a home — it just took a bit of wrangling to secure the right crew chief to fill the void.
"It's been a lot of fun to work with different groups of guys over the years like Jimmy Fennig, Pat Tryson, Steve Addington — and then with Tony Gibson, you're seeing a trend," Busch said. "I like old school mentors that have been in the sport and that I know of that they know more than I do. Period. And I love that kind of wisdom and that's the kind of respect that I give them.
"It's great to have the feeling of everybody working together. When you settle in with a new group of guys to have their apprehensions or what they read or felt from the outside and now working together for the last few months, they're like this is the driver I've always wanted and I'm like this is the crew I've always wanted and now we're all in it together — to have gotten the newness worn off, to have won races and then to have put together a plan for the Chase. It's neat to have see all of our preparation in place."
Consistency crucial to avoding early elimination
With Busch's consistency this season, transferring beyond the first round of the Chase shouldn't be an issue, as it was last season. He finished eighth last year at Chicagoland and posted a career-best fourth the year before. Busch has three wins at New Hampshire but his 36th-place finish last year was a Chase-buster for the No. 41 team. 
However, under Gibson's direction, Busch posted his 12th top 10 at the Magic Mile in July. Solid finishes in the first two races should leave a bit of cushion for Dover, where Busch posted an uncharacteristic 31st-place result in May after a wreck with Denny Hamlin spoiled a top 10 run.
"Each track has its pluses and minuses," Busch said. "We finished 10th at New Hampshire earlier this year. I look at it as we should just worry about doing our job — and on average this year — our average finish is going to take us very far. 
"That's what we have to do is stay away from any one big moment whether it's a flat tire or a bad pit stop. We just have to roll with it and I know we can  advance through the first couple of rounds with the sheer strength of our team."
Gibson's approach to the Chase is simple — remain aggressive.
"We're going to get after it — every week," Gibson said. "Of course we approach it that way now. If you win, you're in no different then going into the Chase. That's what you have to focus on because you never know when you're going to have a bad race. Something can always happen — a blown tire, a blown engine, a wreck — that will take the points and throw them away. 
"Winning is the most important thing in the Chase."
And Busch has won at all but two Chase tracks — Chicagoland and Kansas Speedway. 
The threat from JGR
As for the top Chase competition, namely Joe Gibbs Racing, which dominated the summer stretch, Busch sides with his Stewart-Haas Racing teammate Harvick who said on Thursday, "I think we're going to pound them into the ground, that's what I think. Hopefully, they can beat themselves."
"I'm with Harvick on that, but in all reality the Gibbs guys have won the last eight out of 11 races," Busch said. "Have they laid all their cards on the table yet? We'll see."