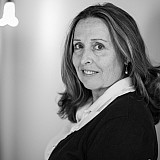 Struggles continue for the No. 41 Chevy
KANSAS CITY, Kan. – It's been a rough week for Kurt Busch.
After missing a transfer spot last week at Dover by six points when a track bar bolt broke on the No. 41 Haas Automation Chevy, Busch fought a loose condition 10 minutes into Happy Hour and slid off of Turn 4 and across the logos on the front stretch grass.
"Just stuck in the grass, the splitter must be all tore up," Busch radioed. "Loose off."
"You can look underneath - it look like the splitter plowed a couple of times – if the bars bent underneath or anything," spotter Rick Carelli reported to the crew. "They're dragging it the right rear, it should be there shortly.
Despite attempts to repair the primary, the team was forced to pull out a backup car (41-760) which was races at Atlanta, Indianapolis and Kansas in the spring.
Busch ran just five laps prior to the incident. He was 30th on the speed chart with a lap of 186.419 mph. He was 25th (189.261 mph) fastest during morning practice. Marcos Ambrose posted the quick lap of 191.652 mph.