Get alerts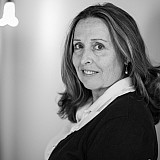 Busch trumps Kyle Larson late in the session.
With less than 15 minutes remaining in final practice, Kurt Busch jumped to the top of the speed chart with a lap of 181.987 mph. 
"You had another eighth of an inch off of (turn) 4," spotter Rick Carrelli told his driver. 
"Yeah, there wasn't much left there," Busch said after his 26th lap of the day. 
Busch's Stewart-Haas Racing teammate Kevin Harvick jumped up to second (181.763 mph) after a track bar adjustment, but acknowledged he was still "too tight". 
"Coming to the green, I was like, 'Whoa!' This is going to be big," Harvick said.
Larson and Johnson trying to find the balance
Kyle Larson established a fast lap of 181.357 mph early but the SHR Chevy's bested the No. 42 in the closing minutes of Happy Hour.
"I think I have my track bar maxed out," Larson said. "Off of (Turn) 4 is the only corner I thought I was better at. Everywhere else I was too tight."
The team improved his drive off of the corners but his entry remained too tight. "Tight" seemed to be the buzz word throughout the last practice of the day. Even for four-time Brickyard winner Jimmie Johnson, who was fourth quick in Happy Hour with a lap of 180.697 mph.
"Turns 1, 2 and 4, I felt like I can be more aggressive," Johnson said. "Turn 3 I still struggled a little bit. I thought the car was a little freer on exit. I like what I have for three of the four corners. I liked the change." 
Martin Truex Jr., Kyle Busch, Carl Edwards, Kasey Kahne, Austin Dillon and Tony Stewart rounded out the top 10 in practice. 
Trouble for Hill
Eight minutes into final practice, Timmy Hill plowed nose first into the Turn 4 wall.
"Got the front of it into 4 here," the spotter of the No. 98 Curb Records Ford radioed to the crew. 
"I'm sorry guys," Hill replied. The track returned to green 12 minutes later. 
Kasey Kahne had the best 10 consecutive lap average of 174.757 mph, followed by Brad Keselowski, Jamie McMurray, Harvick and Johnson. Denny Hamlin's top speed (182.208 mph.) posted in first practice held up for the remainder of the day.