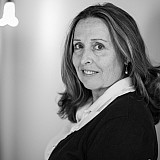 Kurt Busch kept his streak rolling at Phoenix International Raceway in Happy Hour.
Busch wheeled the No. 41 Haas Automation Chevy to the top of the speed chart with a lap of 140.029 mph on his 37th circuit. 
Polesitter Jimmie Johnson was second — just 0.118-seconds (139.389mph) behind Busch. However, when it came to extended runs, Johnson led the Best Consecutive five (139.07 mph), 10 (138.55 mph) and 15-lap (137.82 mph) averages showing his strength for Sunday's green flag runs. 
Once again, Dale Earnhardt Jr. showed speed and posted the third fastest lap (139.130 mph). Earnhardt was extremely strong through Turns 1 and 2, but lost speed in Turns 3 and 4. The No. 88 Chevy was also experiencing issue with the clutch that didn't exist during the morning session. 
Kyle Larson (138.910 mph), defending race winner Kevin Harvick (138.905 mph) and rookie Brandon Jones (138.905 mph), who is subbing for Matt Kenseth rounded out the top six speeds in final practice. Chasers Martin Truex Jr. (138.739 mph) and Carl Edwards (138.659 mph) ran seventh and eighth, respectively, followed by the Chevys of Austin Dillon (138.638 mph), Kasey Kahne (136.111mph) and Jamie McMurray (138.525mph), who ran the most laps (31) in Happy Hour. Chasers Kyle Busch and Joey Logano logged the 12th and 13th quick times with Brad Keselowski (16th) and Jeff Gordon (20th) bringing up the rear.
In the Best Consecutive Five-Lap Averages behind Johnson were Kurt Busch, Earnhardt, Larson and Harvick. Earnhardt was behind his Hendrick teammate in the 10-Lap category followed by Kurt Busch, Larson and Kyle Busch. Kurt Busch was also second in Best 15-Lap runs, followed by Harvick, Kyle Busch and Kasey Kahne.
With Kurt Busch currently seventh in the Chase standings, in a perfect world "for Stewart Haas Racing would be for the 41 car to win and for Kevin Harvick to finish second." 
"That would allow both of us to advance to the Championship Round at Homestead," Busch said. "We hope we are in that position.  This race here in the spring, Kevin won, and I was running second with about 40 to go.  We chose to come in for tires and we didn't get back up through there and ended up finishing fifth.  We were running 1-2 with 50 laps to go in the spring, so I would like to see that happen again."
The session had one interruption. At the 25-minute mark, NASCAR red-flagged Happy Hour after someone lost a mirror on the front stretch. 
CLICK HERE for complete session results