Get alerts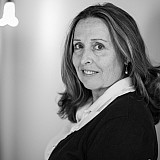 Scott brand will support AJ Allmendinger through 2017
JTG Daugherty Racing announced on Friday the Kimberly Clark has renewed its sponsorship for the next three years.
Kimberly-Clark, who has backed the No. 47 Chevy for the last five years, is expected to be on the car for 10 races per season.
K-C joins a wide array of supporters including Clorox, Kingsford and Bush's Beans. In June, Clorox announced its intention to remain with the team for the next three seasons as well.
"We're happy Kimberly-Clark Corporation has extended their sponsorship of the No. 47 Chevrolet with driver AJ Allmendinger through 2017," said team co-owner Tad Geschickter. "We have worked hard to align ourselves with their corporate values and business objectives.
"We are excited that they saw a positive return on investment and chose to continue to invest in the sport with JTG Daugherty Racing."
Geschickter is thrilled about how all the pieces are coming together. There's been renewed interest in JTGD with the arrival of driver AJ Allmendinger last summer.
"AJ is a breath of fresh air," Geschickter said. "He's such a people person, so outgoing. He goes above and beyond for our sponsor relations outside of his regular track responsibilities. He's been a solid partner to everyone. So It's been great."
JTGD was 30th in the point standings after Sonoma last year when Allmendinger first climbed in the car. He scored the team's only top-10 finish at Watkins Glen last season.
Allmendinger, 32, took over the ride full-time this year. He posted a top five at Talladega, three top 10 finishes and was as high as 15th in the point standings prior to being collected in wrecks at Daytona and Pocono in the last four races. He's currently 26th in the point standings.
Geschickter is pleased with the progress the organization has made with Allmendinger and the technical partnership with Richard Childress Racing and ECR in 2014.
"RCR has gone above and beyond with the delivery of information," Geschickter said. "We're at the point where we've seen improvement every week and now that we're starting to go to certain tracks a second and third time I'm really optimistic."